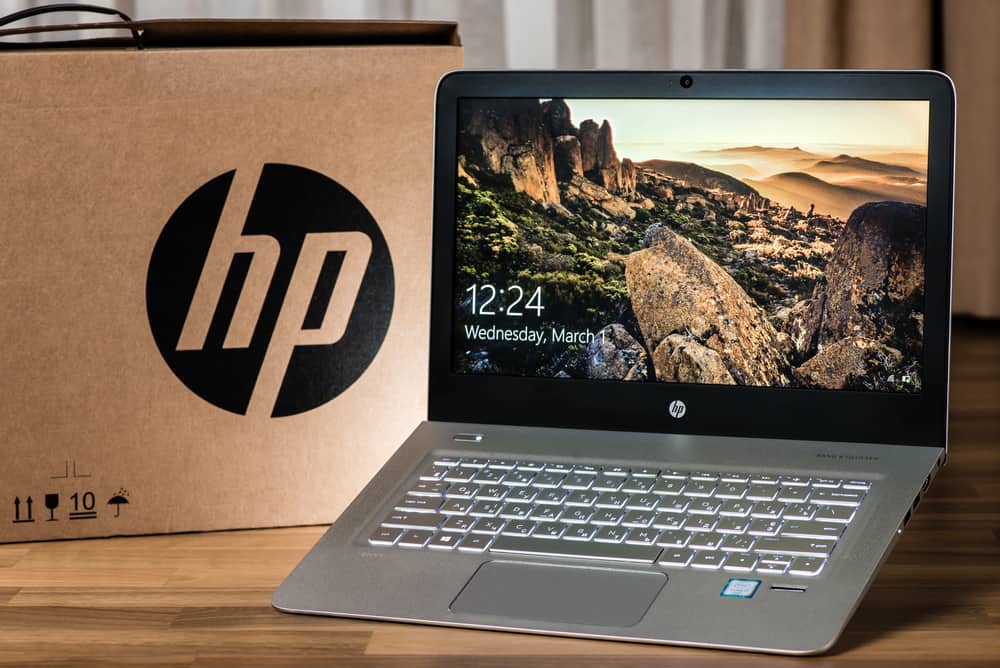 HP is indeed one of the most popular and well-reputed laptop manufacturing companies. If you have an HP laptop or intend to buy one, it is natural to wonder where HP makes its laptops: in the USA, China, or any other country.
The Hewlett-Packard Company – better known as HP – was established in 1939 in Palo Alto, California. Today, HP has assembly plants in the USA, China, and India. The company acquires manufacturing parts from countries like the Philippines, Malaysia, and the like.
Keep reading because, in this article, we'll take you through the history of the HP company, the details of its manufacturing units, and its current standings.
History of Hewlett-Packard Company
Hewlett-Packard Company, or HP, was co-founded by Bill Hewlett and David Packard in Palo Alto, California, in 1939. HP started as an electronic testing instruments manufacturing company. It got its first big contract from Walt Disney to make testing equipment for the animated movie Fantasia.
In the years to follow, HP diversified its product line from non-military to military equipment. HP introduced a wide range of products like counter-radar technology, pocket calculators, printers, computers, etc. Rolling out its initial PC models in the 1980s, HP was among the pioneers of the manufacturers of personal computers (PCs).
The 1990s, by and large, was a decade of crisis for HP, with its stocks falling and the new models failing. Nevertheless, it was the same time HP collaborated with Intel Inc. and rolled out the first of its laptops which later proved a great success for the company.
In 2015, HP split into daughter corporations: HP Inc. inherited the PCs and printer manufacturing business, and HP Enterprise got the products and services selling business.
Where Does HP Get Laptop Parts?
HP manufactures most of its laptop components in Taiwan, Malaysia, Philippines, Vietnam, etc., because of the available raw materials in these parts of the world. Then, these components are transported to HP assembly units.
Where Are HP Laptops Assembled?
Essentially, HP assembly units are present in the USA and China. Both cover different markets: the USA assemblies make laptops for the American and European marketplace, whereas the China market covers the Asian marketplace.
A significant difference in price and quality can be observed in products from the different HP manufacturing plants because of the inherently different market needs.
After the 10% increase in the tariff on Chinese products and the supply disruption caused by COVID-19, HP has relocated its manufacturing units to other countries.
One example of this is the opening of the HP plant in Sriperumbudur, Tamil Nadu. HP intends to spread its "Made in India" initiative from here, considering the large potential of the Indian market.
Are HP Laptops Worth It?
HP laptops might not be the best trade for quality, but they provide great value when it comes to price. They are probably the best quality laptops in this price range. When it comes to hardware, HP isn't up to par. Many components could have been better. But the price range justifies this fall in quality.
Moreover, HP laptops come in a variety. Some models are meant for gamers, and others for business officials. So, you should be very careful in selecting a suitable model.
HP notebooks are general laptops that would fulfill the requirements of a student or a business official. In contrast, the HP Omen series is meant for gamers. HP also features workstations and convertible laptops. Here's a complete guide to deciding what HP laptop is the best for you.
Frequently Asked Questions
Are HP laptops made in China?
Although HP has manufacturing plants in China, it was initially a US company established in 1939 in Palo Alto, California. The Chinese plant covers the Asian market, whereas the USA manufacturing plant covers the American and European markets. Hence, if you're an American or European resident, you can be sure that your HP laptop is made in the USA and not in China. 
Where are Dell laptops made?
Dell Inc. has laptop manufacturing plants in several parts of the world. These include Malaysia, Lodz, Mexico, China, India, Ohio, Ireland, Tennessee, North Carolina, and Florida. The plants in China, India, and Malaysia mainly target the Asian market. In comparison, the plants in the USA target the American and European markets. 
No. Hewlett-Packard Company – known better by its acronym HP – is a USA brand established in 1939 in California. Initially, HP started as an electronic testing equipment manufacturing company. Interestingly, HP got its first big order from Walt Disney. In war times, HP collaborated with the military to manufacture bombshells and counter-radar technology. Since then, HP has diversified its product range and has added PCs, printers, laptops, etc., to the list.