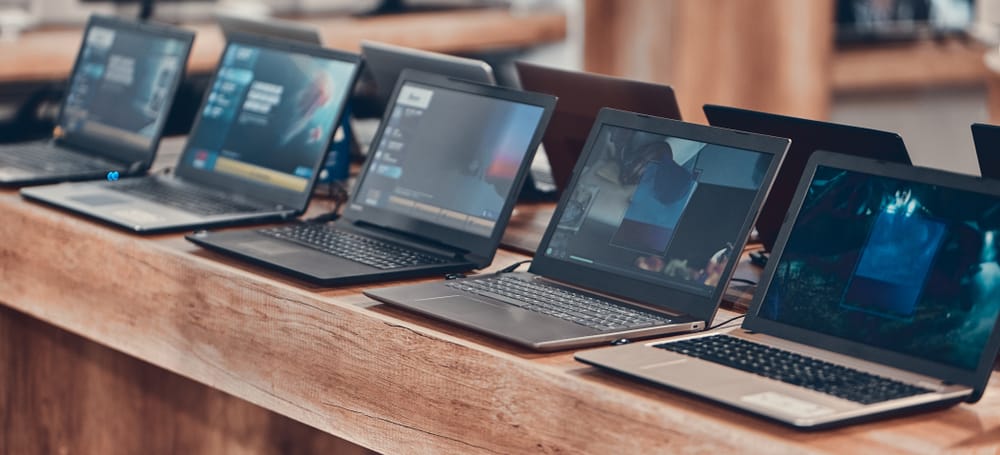 Personal computers have come a long way to become much more portable and customizable from being too large and bulky. You can replace and upgrade any PC part for the latest hardware. If you've also given your computer a complete overhaul and are considering where to sell the old hardware, like the monitor, you're at the right spot.
Like all other computer parts, monitors are always in demand. If you want the best value for your computer's monitor, you should list it for sale on different online platforms (e.g., eBay, Facebook Marketplace, Craigslist). You can also take it to a local pawn shop or hardware store to sell. 
However, there are some little fixes and tips that you must consider before selling your monitor to get the best value out of it. In this detailed guide, you will find all the places where you could sell your PC monitor and which platform will serve you the best.
Online Platforms
If you want to get your monitor sold from the convenience of your home, there's no other place than online classified sites to look for.
eBay
eBay is one of the most popular and reliable platforms for buying and selling used items. It has a set of neat features that minimizes the chances of scams and fraud.
A lot of people list their computer parts like monitors on eBay daily. There's also a rating system on eBay that can help you identify whether the seller is trustworthy or not. Moreover, you can close the deal with a buyer from any part of the world, as long as they agree to pay the shipping charges.
Facebook Marketplace
Facebook Marketplace is also one of the best options to sell your old monitor, especially if you're looking to attract people nearby. Almost everyone uses Facebook, and setting up an ad on the marketplace is also as easy as pie.
So, you will find a plethora of ads being added daily. However, you can easily set your ad apart from newbie sellers by ensuring quality pictures and a detailed description. With these little details, you can surely find a suitable buyer from your monitor on Facebook Marketplace.
Craigslist
Craigslist might have lost the charm it once used to have; however, it doesn't mean you can deny the power of this platform. Setting a profile on craigslist is a simple process, and you can easily put your PC monitor for sale.
The biggest advantage of preferring Craigslist over other platforms would be forgetting hefty shipping charges. The forum strongly focuses on fixed geographic region search, so it'll ensure you find a buyer from your locale.
Reddit
Reddit might not be known for its buying and selling potential, but the platform is much more versatile than you think. Small communities focused on a single topic, like PC monitors in your case, form subreddits where you can put the related items up for sale.
However, only a pro-Reddit user can find a good deal here. It's because, unlike other e-commerce platforms, Reddit doesn't have a seller rating or trustworthy payment system. So, you must be very cautious, especially about the payment methods.
Manufacturer Trade-Ins
If your PC monitor is manufactured by a renowned brand like LG or Samsung, you trade it in for a good deal if your manufacturer allows that in your region. Most companies will give you discounts or special coupons if you trade in your old products to buy new ones.
However, you must check the other marketplaces first before trading in your PC monitor to the manufacturer if you can get a better deal. Otherwise, it's an easier and hassle-free method to turn your old monitor into cash.
Offline Platforms
If you're not a tech guy or online marketplaces seem a bit annoying to you, taking the offline path would be the alternative. Maybe you'll not get the best deal, but it will save you time and effort.
Local Computer Shops
Start from the local computer shops in your area. If you have a perfectly working monitor, they will be more than happy to purchase it from you. It's how their business works.
They will sell the monitor to another non-tech-savvy customer like you looking to buy a monitor instead. Just remember to utilize your bargaining skills to get the most value for your monitor.
Pawn Shops
There are more than 10,000 pawn shops spread across the US alone. So, why not take your old monitor to them and see if they could offer a fair deal?
These pawn shops know the worth of your item. They won't look at the items as plastic and metal. If you have a valuable monitor, they'll be happy to pay its price. And you'll get instant cash without worrying about any packaging or shipping.
Social Circles
Lastly, asking your friends and family if they might be interested in your product is never a bad idea. Someone could be looking for a monitor but couldn't afford to buy a new one. Your offer can act as a blessing to them, especially if they're not good at buying used items and are scared of being scammed.
Not only will you be able to sell your monitor quickly, but it will also add up a star in the notebook of your good deeds.
Tips To Secure a Better Deal for Your PC Monitor
You can choose to sell your monitor at any suitable platform; however, following the tips mentioned below will help you get the most value out of your PC monitor.
Take Clear Pictures
People will be more willing to click your ad if they are greeted with clear pictures revealing every side of your monitor. It gives an impression that you have really put your time and effort into the ad, so your product will surely be genuine.
Detailed Description
People like to know all details about the product they're interested in. Writing up a clear description of the monitor will help the buyer make a fair price quote in his mind. When there are no hidden details, you and the buyer will be satisfied after closing the deal.
Cleaning and Touch Ups
Your used PC monitor can transform its condition just by cleaning and dusting. Thoroughly clean your monitor before listing it up for sale.
You can also give a touch-up to any small scuffs or worn-out paint if it is fixable. A nice and clean product will surely seem more valuable than an old and dusty one.
The Bottom Line
Computer parts like monitors are always in demand. You can easily sell them on online platforms like eBay, Craigslist, or Facebook Marketplace. Setting up an ad and finding the right buyer might take some time, but you; 'll be able to secure the best deal possible.
If you don't want to go through the hassle, you can easily sell your monitor at a local computer shop or pawn shop. Trading in your monitor at its manufacturer's outlet for a discount coupon is also an option if a deal is offered in your area.