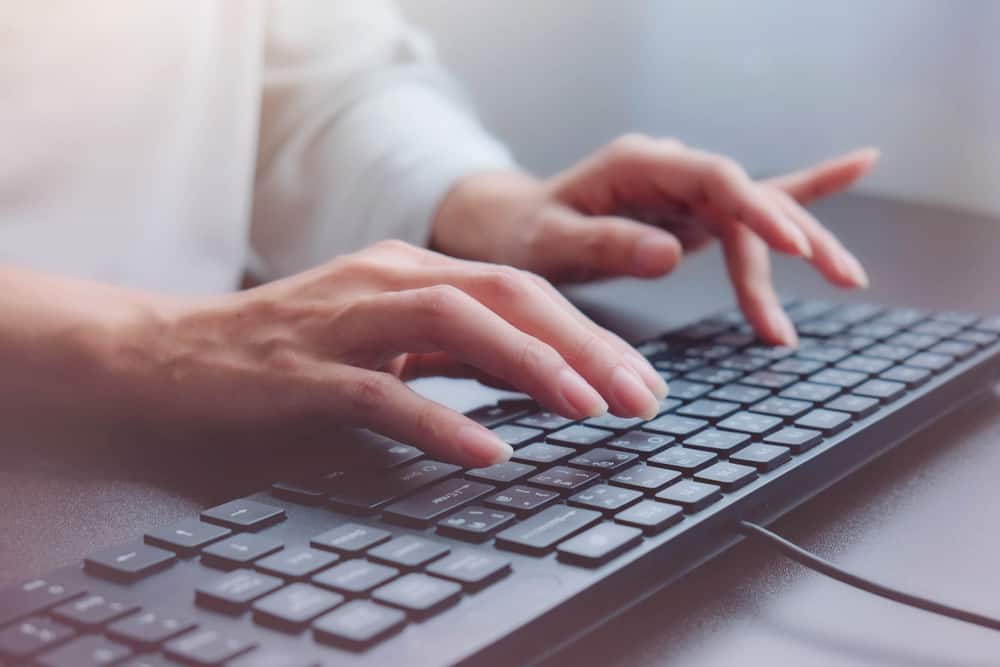 Using multiple keyboards is found very useful by a lot of people. There are many ways to connect multiple keyboards to one computer. If you are wondering how you can use two keyboards on one computer, then you have come to the right place.
Here I'm going to write some simple methods that can help you set up two keyboards on one computer separately.
Two Keyboards on a Single Computer
Using two keyboards can help you enhance your working or gaming experience. They are an excellent solution for anyone looking for a better way to type.
For example, if you are a gamer and get tired of pressing the wrong buttons when you mean to press others, two keyboards could be what you need. You could keep one set of controls on one keyboard and use another set of keys on the second keyboard or even use both sets of keys.
How to Use Two Keyboards Separately
There are three primary methods that you can use to set up and use two keyboards separately on your computer.
Let's discuss them in detail.
Method #1: Plug In Both Keyboards
The first method is straightforward. You just need to plug your keyboards via a USB port into your computer one by one. Windows has a feature that allows its users to use multiple output devices simultaneously to enhance the user experience.
So, it automatically detects and set up two keyboards when connected via a USB port. Following are some steps that you can follow.
First of all, plug your Keyboard 1 via a USB port to your PC.
Now you will have to wait for a few seconds to let Windows set up the necessary drivers automatically.
When it is set up, the Windows will show a notification stating, "Your Device is Ready to Use."
Now press the Windows key on the connected keyboard to check whether it is working.
After that, you will have to connect your Keyboard 2 via a USB port and wait for a few seconds.
It will be automatically connected to your computer just like the previous one.
If you face any issues while connecting the 2nd keyboard, just restart the computer while both keyboards' wires are connected.
This method couldn't work on outdated Windows PC or Laptops. So, it is better to update the Windows and input/output devices drivers first.
Method #2: Plug Wired Keyboard and a Wireless keyboard
This method is for those people who are facing problems in the method mentioned above. If both of your wired keyboards do not automatically connect to your PC, you might need at least one wireless keyboard.
Here are the steps you can use to connect one wired and one wireless keyboard together.
First of all, connect your wired keyboard to the computer.
Now, turn ON your wireless keyboard and insert its wireless dongle onto the USB port.
It will take a few seconds to set up a wireless keyboard. So be patient.
After a few moments, Windows will show a message regarding successfully connecting your wireless keyboard
Once the message appears, you can use two keyboards separately on a single computer.
Method #3: Wireless Receiver for Keyboards
This method is dedicated to those people who face problems following the methods mentioned above or do not have two USB ports on the PC. You can easily connect two wireless keyboards to your PC using a single wireless receiver or dongle.
But, the two keyboards must be from the same company. For example, if you want to connect two wireless keyboards from Logitech and Microsoft, then this guide will not work for you as these are from different companies. But, if you have two Logitech keyboards, then this method will work for you.
Following are some steps that can help you set up two wireless keyboards on a single computer.
First of all, plug in a Unifying Receiver Dongle into your computer.
Now turn on your Keyboard 1 first. The dongle will automatically detect the keyboard and set it up in the computer automatically.
Now turn on your keyboard 2 and wait for a few seconds. The connection will be automatically established, and you will be able to use 2 keyboards separately.
Conclusion
So, these are the three simple methods to use two keyboards on a single computer separately, without any extension cable or third-party software. These methods can certainly help you to work or play more effectively.
I hope you got the information that you were looking for. If you have any questions, you can simply type them in the comment section.
Frequently Asked Questions
Can I use two keyboards and two mice on one computer?
Yes, you can use two keyboards and two mice on one computer by plugging in them. Windows allows multiple input devices to be used on a single PC. So, it will automatically set up and install necessary drivers to use them efficiently.
The only problem that you may face is not having enough USB ports to connect the devices. So, in this situation, you will have to use a USB Splitter.
Can I use 1 keyboard for 2 computers?
Yes, it is possible to use a single keyboard for multiple computers. You'll just need a KVM switch, which is a small device that allows you to control multiple computers from one keyboard and mouse and one monitor.
Can I use two keyboards on Mac?
Yes, you can use two keyboards on Mac. For this, you will need 2 USB ports available on your Mac. If you have one USB port but are willing to use two keyboards, you will need to buy a USB splitter. It will help you set up both keyboards to be used on a single Mac.