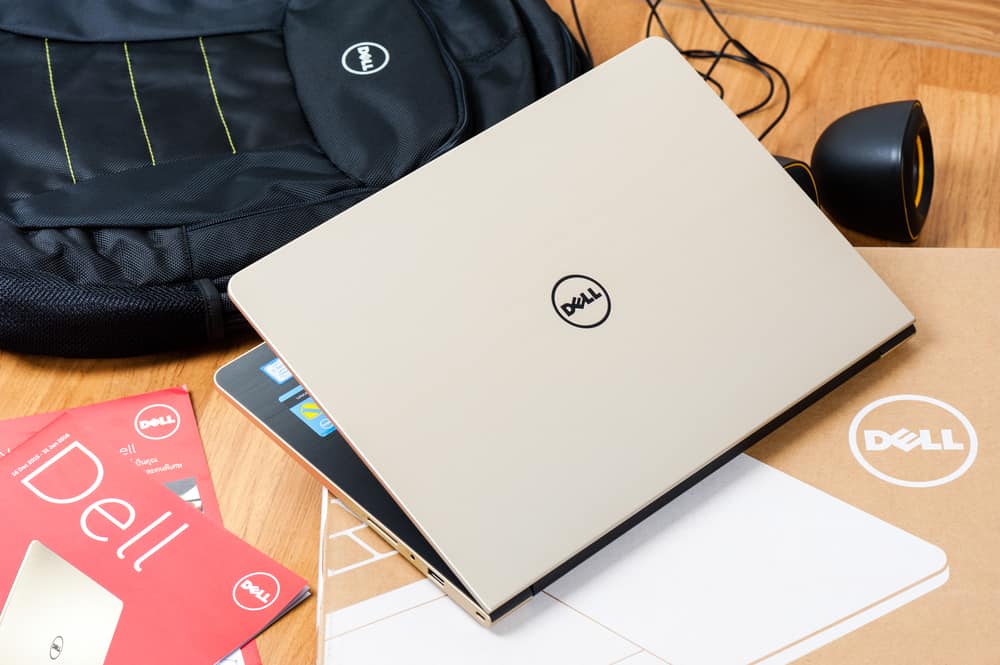 Dell is undoubtedly one of the top laptop manufacturing companies worldwide, producing high-quality machines for a long time. People trust their products, but there's always a question in the consumer's mind: How long do Dell laptops last?
According to most experts, the average lifespan of a Dell laptop is around 5 to 6 years. However, many factors affect the actual usable life, such as the amount of work it has handled or the number of charging cycles it has gone through.
If you use your laptop carefully, it can even last for more than ten years. Here, we will describe the average lifespan of a Dell laptop and all the factors that affect it. Make sure you stick to the end to get all your answers!
Your Laptop Model
The answer to this seemingly straightforward question is not that easy because Dell doesn't manufacture a single laptop. It is a global company that manufactures millions of units each year.
If you bought a low-end machine and used it extensively for some powerful work, the chances are that the laptop has degraded at a very high pace. Conversely, buying a high-end laptop with the latest features can surely last you for a long time.
The battery life takes the biggest hit when you use a laptop for several years, degrading severely even after 2 to 3 years of usage. However, this factor is often overlooked because laptop batteries are readily available and easily replaceable.
Let's look at all the laptop series from Dell that are available in the market to have a clearer picture of the lifespan of all the models.
High-End Series
Check out the predicted battery life for high-end Dell laptops.
Dell XPS
XPS stands for "eXtreme Performance System". As the name suggests, this is the flagship series from Dell targeted toward the power series, and they come with the latest processors and features available in the market.
With such high-end specifications, the XPS series laptops can easily last for around 5 to 6 years.
G Series
Gaming machines have seen a drastic hike in recent years. In 2018, Dell also jumped on this bandwagon with its G Series of laptops. Targeted at gamers, these laptops compete with the likes of Lenovo's Legion and HP's Pavilion series.
G series laptops should also last a long time; however, they degrade relatively faster because gamers use their machines extensively.
Business Laptops
Here are their average battery lifespans if you're looking for efficient laptops for work or business use.
Dell Latitude
These are the business-class laptops that make the best alternative to traditional PCs.
This is Dell's most sold series of laptops, so they are rich in business-related series. These laptops also easily last you for around five years.
Dell Precision
Precision series is used by business entrepreneurs, architecture professionals, and small-scale business servers. They are also bought for their high productivity and thus used extensively. Still, you can expect these laptops to work efficiently for around four years.
Balanced Price-Performance
Dell also produces cost-effective laptop lines. Check out their battery lifespan below.
Dell Inspiron
This lineup of laptops is consumer-oriented, targeting individual users or students for everyday tasks and regular usage. It is a vast series of laptops, usually lasting around three years, even more if used gently.
These are just average figures to give you an idea about the typical lifespan of these machines. Most people efficiently use their laptops for more than six years and are still satisfied. They are the average consumers who are not keenly interested in the rapidly evolving technology.
These figures suggest that the technology or processing power comes of age after these years and should be replaced with a new one. However, you can keep using it for as much as you want until you can squeeze your work out of it.
Tips To Increase Your Laptop's Lifespan
If you want to benefit from each and every penny spent on your Dell laptop, you should consider these suggestions. Following these tips will make your laptop last longer, and you'll notice fewer issues.
Always clean your laptop's air vents, keyboard, and sides to avoid dust build-up damage.
Keep food items from your laptop.
Do not put a lot of pressure on your keyboard keys.
Avoid using your laptop when plugged in. Always disconnect the charger once your laptop is fully charged.
Always install good anti-virus software to keep malicious viruses at bay.
Never let your laptop get overheated. Heat is your battery's biggest enemy.
The Bottom Line
Dell laptops usually last around 5 to 6 years. But, this is only the lifespan from a technical point of view. As an average consumer, your Dell laptop can last even longer if you have a high-end device and do not overuse it.
Dell provides many laptop options to choose from, considering every type of consumer. Taking care of the machine is your responsibility to increase its lifespan. We hope that guide has answered all your queries, and now you know how long will your Dell laptop last.