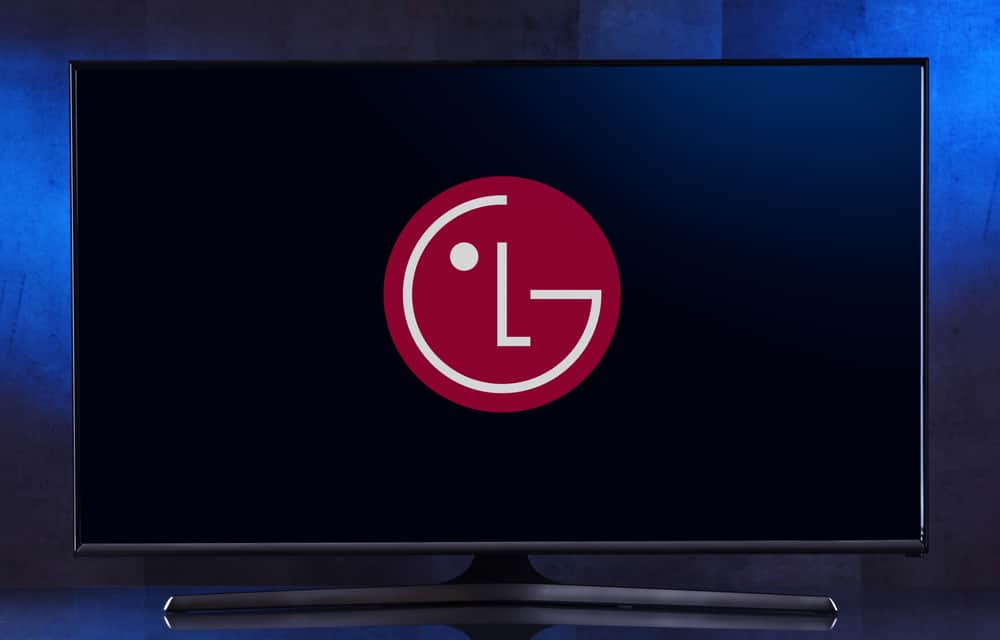 Did you lose your LG remote? Or did the batteries die on you while blasting some music, and now you can't lower the voice? Whatever might be the case for you, don't worry, as there are ways to reduce your LG TV volume without a remote.
As of right now, there are two ways to adjust the volume on your LG TV without a remote. The first is to use an application to control your LG TV remotely, while the second one requires you to use the physical buttons present on your LG TV.
Both of these methods depend upon the model of your LG TV. Therefore, before moving forward, read about your LG TV and make sure which method is for you. So without any further ado, let's get started with this guide.
Method #1: Using an App as a Remote
These days using your mobile as a remote substitute is becoming more popular. The ability to customize your remote functionality without requiring a battery change has inclined people to use their phones to control their LG TVs more often.
If you are one of the people mentioned above or just someone who wants to adjust their volume but your remote died. The first thing you need to do is get an app that can let your phone act as a remote.
Some remote apps may require the user's phone to have infrared sensors. So before downloading an app, make sure you check whether your phone has an IR Blaster or not, so you can save yourself some time.
Installing LG ThinQ
There are many apps out there that allow your phone to be used as a remote. But today, we will be using an app called LG ThinQ. ThinQ is an app created by LG itself so that it will be more optimized for LG appliances. However, you can use any app that you are comfortable with.
Anyways let's get back to the topic. So here is how you can install LG ThinQ on your mobile and get remote access to your LG TV.
Go to the App Store on your Phone.
Search LG ThinQ in the search bar.
Press "Install" to get the app.
Now that you have gotten the app on your device, the next step is to set it up.
Setting up Your LG ThinQ remote
Once you have your LG ThinQ remote downloaded on your mobile, there are a few things you need to do.
For starters, you need to sign in to the app itself, which you can do by:
Launching your App and pressing Next until the App takes you to the Sign-Up page.
Inside the Sign Up page, choose your Sign In type.
If you are not registered yet, you need to go to the LG website and create an account or connect your existing accounts.
Now that you have finally logged in turn on your device's Bluetooth and Location Services. Once that is done, you need to add a device to your account to access the app.
You can add a device by:
Tapping on the Add a Device on your Home Screen.
Now choose between Scanning the QR code or Manually selecting your device.
If you choose your device manually, make sure your mobile and the LG TV are using the same WiFi connection.
Lastly, to connect your phone with your TV, enter the pin displayed on your TV.
Once you are done setting up your device, you can access it from your Home Menu. From the home menu, go to your LG TV and select the remote to help you adjust your volume.
Method #2: Using Physical buttons
If you have an older model LG Device, the first method might not be sufficient for you. However, no need to worry as this guide has something in store for you as well.
For this method to work, you need to get close and personal with your LG TV. Depending on your device, your Volume buttons might be located on either the front side or the backside of your LG TV.
Once you can locate your buttons, all you need to do is:
Look for the Vol + and Vol – on your LG TV.
Press the Vol + button to increase your volume.
Press the Vol – button to decrease your volume.
Summary
Nowadays, accessing your appliance with an app is a widespread occurrence. Whether you are using an AC, Washing Machine, or any other Smart device, if it has remote functionality, a mobile can be used as a substitute remote.
Moreover, this guide will not only help you adjust your Volume without a remote, but it will also help you control many remote devices with the help of a single phone.
Frequently Asked Questions
Where is the volume button on an LG TV?
Depending on your TV model, you can locate the Volume Button on either the front side of your LG TV or on the Backside. If you have trouble finding your Volume Buttons, you can always check LG's website for help.
How can I control my LG TV with my phone?
To control LG TV with the help of a phone, you need an app. The app can be either an LG app or a third-party app you trust. We recommend that you try out the LG ThinQ app, as it allows you to control multiple devices from the same phone.