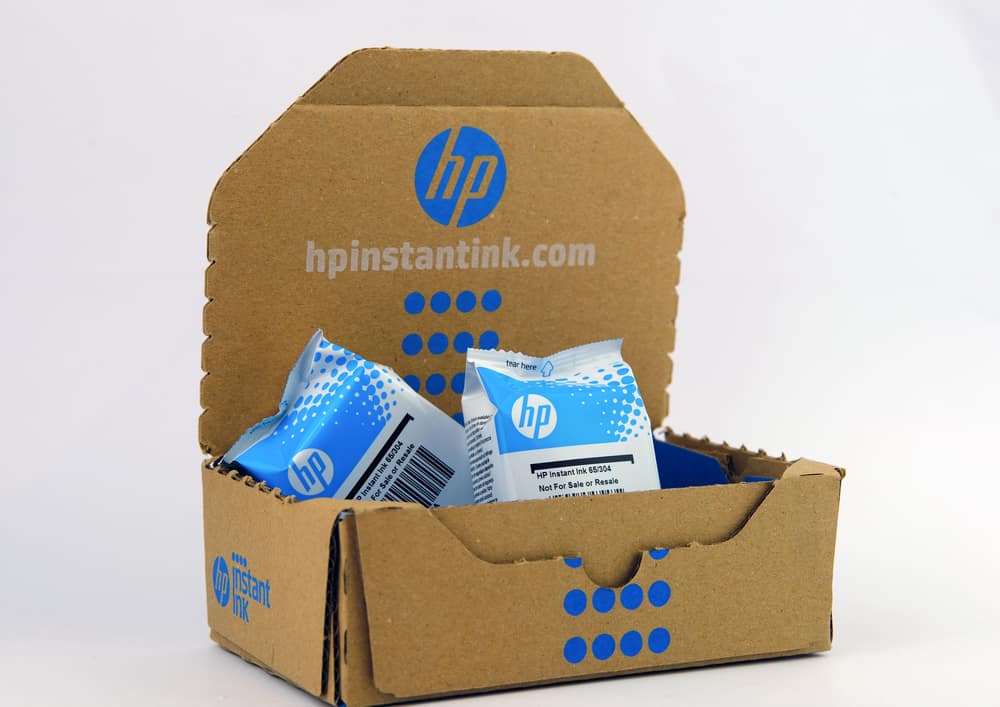 Printers are output devices that allow us to print our documents, images, attachments, and much more from our computers. If you regularly use a printer, you'll know that it requires adequate amounts of ink cartridges to print smoothly.
HP has rolled out a printer feature known as HP Instant Ink to ensure seamless and uninterrupted printing operations. However, despite the amazing functionalities, it isn't always recommended for use if you aren't a professional printer user due to its pricing constraints.
In this guide, we will cover how to bypass your HP Instant Ink subscription and the various technicalities that accompany such a decision.
What is HP Instant Ink?
First and foremost, before we start dissecting the different means of bypassing the HP Instant Ink feature, you must know what the program is about.
The HP Instant Ink feature is a subscription plan that bills you monthly to supply the HP Instant Ink Cartridge for you on demand.
When you use HP's Instant Ink cartridge, your printer's ink usage is monitored by HP servers in real-time so that when your printer is about to run out of ink, they'll be able to deliver newer cartridges in advance via mail.
Although the process doesn't happen spontaneously as the name might suggest, it saves you from stressing about an empty cartridge during operations since HP will always deliver newer cartridges before those in use finish.
How To Bypass HP Instant Ink Cartridge
You can't exactly bypass/override the Instant Ink feature in the real sense. If you want to opt-out of the subscription for one reason, you'll have to cancel your membership manually.
Let's explore the different means we've put together to achieve this.
Method #1: Using the HP website
The most straightforward way to bypass HP Instant Ink is by canceling your subscription through their website.
Here's how to go about it:
Access HP's official website and log into your account.
In your account window, select "My plan".
In the new My Plan tab, a display containing the full details of your HP plans will pop up. Click "HP Instant Ink Plan".
Navigate to the bottom left corner of your screen in the expanded window, then click "Cancel Enrollment".
Note
Once you've completed the process, you'll receive a confirmation email from HP within a few minutes. After confirming the cancellation through the mail, the HP Instant Ink will disappear from the 'My Plans' tab and cancel the subscription canceled.
Method #2: Using Windows Control Panel
Approaching the task from your computer's window panel is another alternative route if you have trouble canceling the subscription from HP's website.
Here's how to go about it:
Open your Computer's control panel by searching for it in the Windows menu.
In the Control Panel window, select the "Devices and Printers" heading.
In the expanded window, choose the "Account Settings" tab.
Then, click "Cancel My Instant Ink Subscription". You'll have to enter your HP account email and password to authenticate the cancellation.
Once you've entered your HP login credentials, your Instant Ink subscription will be canceled.
Method #3: Using Factory Reset
A factory reset would do the trick if none of the two options above worked for you. Here you'll reset your HP printer to default by doing a factory reset.
Here's how to go about it:
Access your Printer's Printer Utility tools.
In the "Open" menu, select tools at the top.
Then, select "Restore Printer To Factory Default Settings".
Note
You should consider this method only as a last resort. We do not recommend restoring your printer defaults if you haven't exhausted your other options, as they usually work. If the first two methods don't work the first time, try them more than once, and they should work on subsequent trials.
Summary
In this guide, we've discussed how to bypass HP Instant Ink. Whether you are no longer interested in the subscription or feel like you aren't getting back the value of your money, you can always cancel your Instant Ink subscription.
We hope we've answered all your questions about bypassing the instant ink features and its underlying technicalities to go back to using your printer as you would without the service.