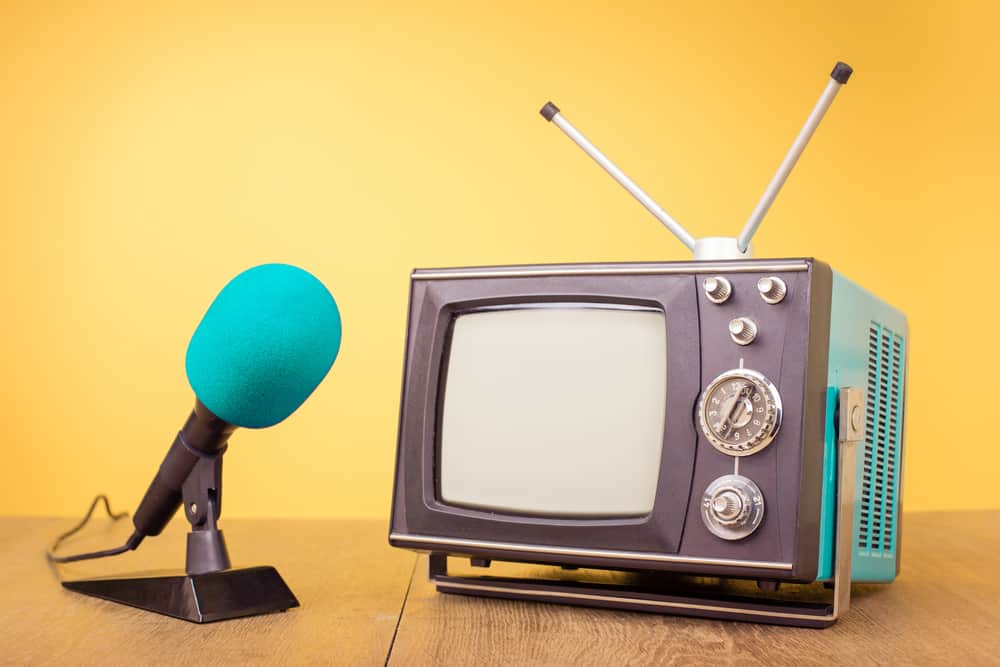 Present home entertainment systems have evolved past the essential features that defined past electronic entertainment systems. The simple setup of TV and DVD players has been replaced with more sophisticated cates setups like the home theater or soundbar system to deliver an optimal and immersive entertainment experience.
Televisions are one of the most relevant entertainment innovations today. However, owing to progressive improvements, connecting external gadgets could prove difficult for common, non-technicians.
This simple, detailed guide should take care of that little problem. And it will only take a teeny tiny bit of your time!
Connecting A Microphone To The TV
A microphone connected to your television could open up a wide array of functions you might be eager to explore. Whether to seamlessly access your gadget's voice command, Face-time or Skype your friends and family, or have fun with friends and family on a karaoke night, setting up a microphone should be easy. Plus, you can also use it on other gadgets.
How To Connect a Microphone To your TV
Reading your device's user manual is essential if you are unsure your TV supports microphone connections to ensure you don't waste time on an impossible task. This manual should contain the range of support the product can produce. For example, an HDMI port should mean there is a possibility for a successful connection.
You need to confirm that your TV volume is up and that you are using the correct port, as most TVs feature to achieve a connection, as most TVs feature multiple ports. Please ensure you do this to avoid unnecessary problems with the connection.
Method #1: Via a USB port
This is the easiest and most affordable method to connect a microphone to your TV. Many users have noted that a USB-connected microphone performs very well.
All you should do is get a microphone with a USB plug, as virtually all TV models now support the USB function. Then, plug the microphone into your TV's USB port, and you are all set!
Method #2: Connecting a Microphone via Bluetooth
If you dig the classiness of a wireless connection, Bluetooth should serve you well. You'll need a Bluetooth-enabled microphone or a Bluetooth adapter if your microphone is not Bluetooth enabled to use this method.
Switch your wireless microphone on; the Bluetooth indicator should be visible.
Switch on your TV, then your Bluetooth.
Click on your TV's Bluetooth window and pair your TV to the microphone.
Once pairing is complete, you can now connect your TV to the microphone.
A sustainable connection will be established once you've successfully paired the Bluetooth microphone to your TV. You can now use voice commands via the microphone and fully enjoy a hands-free entertainment experience.
Method #3: Using an Audio Jack
As a rule, all microphones are equipped with a 3.5mm jack. Almost all new and modern-day TVs also have a corresponding 3.5mm audio jack compatible with the standard microphone input cord.
So, if your TV has a 3.5mm jack, all you need to do is connect the microphone. Adapters could also be used for microphones without jacks; an IN-IN audio cord to plug adapter is more common.
Once you've plugged your microphone directly into the TV's jack port, you'll now be able to explore the various audio functions at your own pace.
Method #4: Connecting a Microphone to Your TV via XLR Input
Whenever you consider connecting a professional microphone to your TV, an XLR adapter is more feasible. This connection is achievable only if your TV supports it. You will need a 3.5mm TRS to XLR special adapter of about 10 feet for convenience.
Ensure that the microphone supports phantom power when connecting with the XLR cable. Some microphones do not support voltages higher than 48 and wouldn't work with any other energy source but the XLR cable.
Method #5: Connecting a Microphone to Your TV via RCA Cables
An RCA connection is another alternative you can explore, however, as a last resort. If your TV has red, yellow, and white output, you can use the regular RCA cables to connect the microphone to your TV. However, due to the characteristic short length of these cables, your movement might be restricted.
We recommend using this method only as a last resort due to many technological constraints like low sound quality.
Summary
In this guide, we have discussed various methods to connect a microphone to your TV, which involve wireless and wired connections. Depending on your preference, you could implement either of these forms.
Hopefully, with this detailed guide, we could answer every question about your TV.