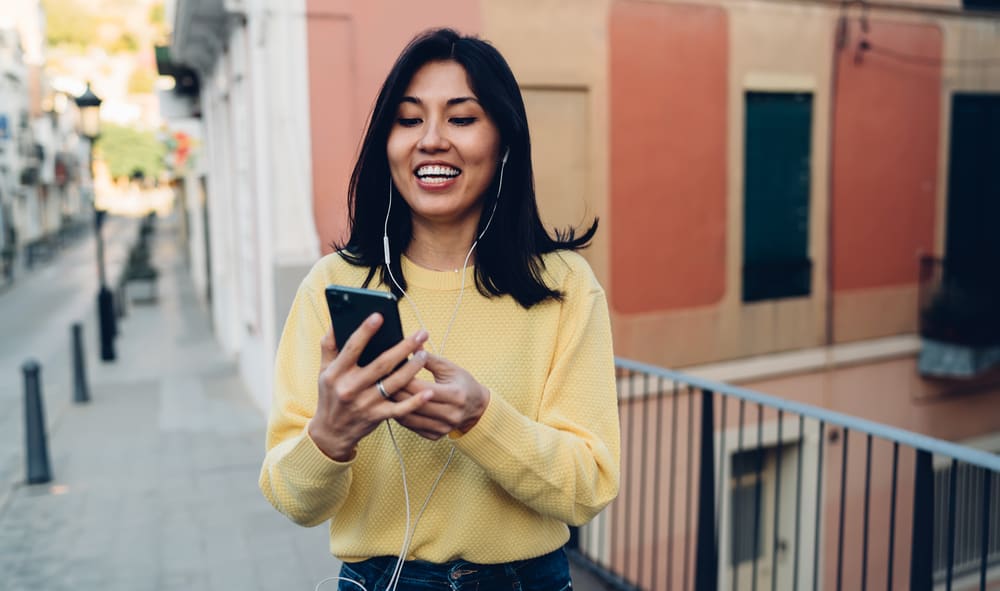 Have you ever wanted to share your favorite song with a friend but didn't know how? Wouldn't it be easier if you could send it in a text message on your phone like any other picture or video? If you've ever received a text message containing a song, you're probably familiar with how amazing and simple it is to get your phone to play music. However, it's not as easy for Android users like yourself.
It is not impossible to send audio clips in a text message on android. You can send a song through text messages using third-party apps or as an attachment. Moreover, you can also use MMS or Multimedia Messaging Services, which allows you to send photos and videos through text.
This article will guide you through the process if you have an Android phone and want to send a song in a text message. Rather than spending money with a company that charges for the privilege of sending pieces through their platform, you can follow these steps and send your favorite music for free!
This post covers the most popular methods for sending songs through texts and tells you how to use them. All you have to do is go through each step below and pick which one sounds easy for you.
Method #1: Using MMS
If you have used a multimedia messaging service, you would know that sending a song through an MMS is pretty straightforward. All you have to do is be in an idle text conversation, open the other person's contact, and click "Use MMS". From there, the sending process is similar to sending photos or videos.
SMS is the most basic method to send an audio clip or song on android. That is if your cell phone has that option.
Below are the steps you should follow.
Open the Messages app on your phone.
Create a new message or select an existing chat.
Select the paperclip or plus (+) icon at the bottom of the screen.
Choose the "Audio" option.
Browse through your files and select the song you want to send.
Tap the "Send" button, and your message will be sent.
The above steps allow you to send a song. However, it varies from cell phone to cell phone. MMS is a service you can use for picture and video messages and music files. It's possible to send both picture and video messages through text. As long as the other person has their phone set up correctly, it works like sending any other attachment such as pictures or documents through text message.
Method #2: Using Text 4 Free
One of the best ways to send a song through text message is using the Text 4 Free website. It helps you send songs or mp3 files easily to whoever you want. 
Below are the steps you need to follow.
Open the Text 4 Free website and enter the receiver's phone number along with the network they use in the given box.
Type some text in the provided box.
Select the number of messages you want to send using the website.
Select the option "Choose File".
From your saved files, look for the song or mp3 file you wish to send.
Select the file and click the "Open" button.
Enter the validation code given to you and choose "Send Message".
Method #3: Using Email
Often cell phones do not have the option to add attachments to an SMS. If that is the case with your phone, fret not. You can still send audio messages as text messages but as an email.
The steps you need to follow for this method are the following.
Open Google or Internet Explorer on your computer and log in to your email account.
Compose a new email and select the paperclip icon.
Browse through your files and select the song you want to send. You can choose more than one song and add it as an attachment.
For this step, you must know the gateway address to the receiver's cell phone. The service provider provides this for free. For example, if it is a Verizon phone, your email will be sent to (10-digit phone number)@vtext.com. The message will be sent from where the recipient can download the attachment and save it on her cell phone.
Conclusion
The number one reason it is essential to send a song as a text message is because we live in a fast-paced society; information is all around us. But how do we keep it organized? An excellent way to remember things is to associate them with something that makes you happy, and music can often do just that. Retaining more information helps you be more efficient in school and your career, increasing your chances of moving forward.
In this article, some ways that help you send a song through text message have been discussed. Therefore, if you have a good phone with working support for MMS or multimedia messaging service and are willing to spend money on third-party apps, then Text 4 free is the best option. However, if you want to send music for free and don't mind not sending more than one song at a time, then SMS is the best option.
Frequently Asked Questions
I've tried to send an MMS, but it's taking too long to upload my audio file. What can I do?
Two things may be slowing down the uploading process.
• Audio File Size: You want to ensure that your song size is not too big since sending music through MMS is a bit complicated and will be slower when dealing with large files.
• Internet Connection: There are no guarantees in sending MMS as other messages often fail due to poor or unstable connections.
Why am I unable to attach files in a text message?
The reason you are unable to attach files in the text message may be because of a cache. Clear the cache and data of your phone by going to the settings.