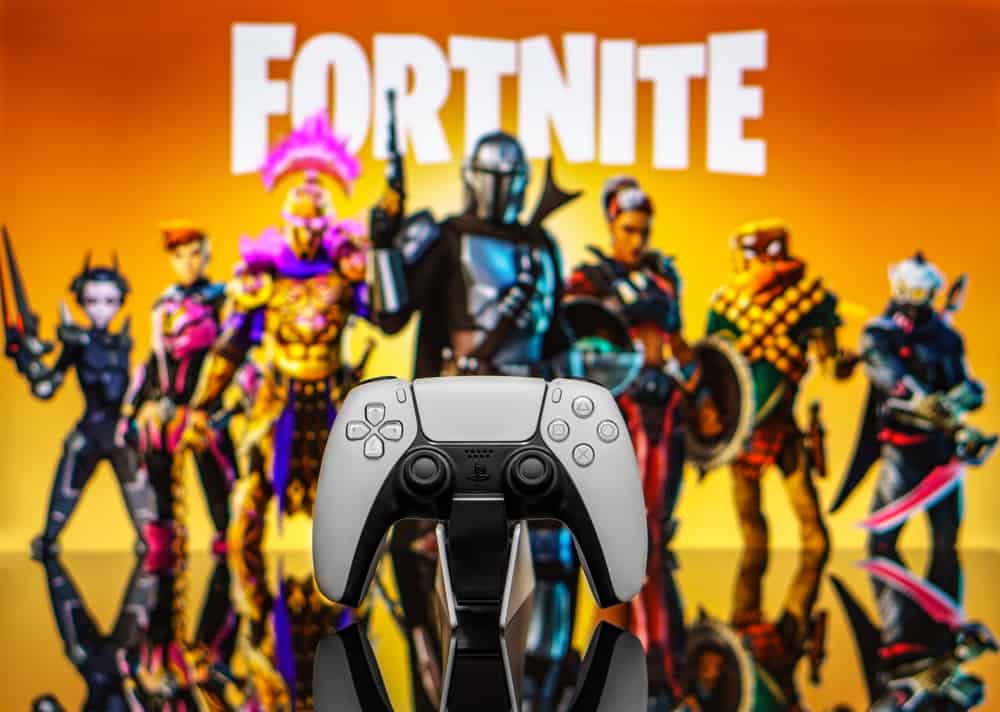 Are you a beginner who has just started playing Fortnite on PC and can't get the hang of the mouse and keyboard? Do you want to use a controller to play the game but don't know how to do it?
You can play Fortnite on a PC with an Xbox, PS4, or any other third-party controller by connecting it to the computer's USB port and getting to know the functions of the control button work afterward. 
A controller is more comfortable than clicking keys on the keyboard and is designed to be right where you need it for easy maneuvering.
So, if you want to improve your gameplay, we've written step-by-step instructions to connect the controller to your PC and enjoy Fortnight better than before.
What Is a PC Controller for Gaming?
A PC controller for gaming, or a gaming controller, is used as an input device for video games. These controllers typically function to control any object or character in games and come in various types, shapes, and sizes.
These days, the most famous kind of PC controllers are those that are wireless and make games more fun to play for the gamers. Most controllers either come with gaming consoles like PS4 or Xbox or are sold independently as third-party controllers.
Now here comes the good part. You can use these controllers on your PC to play games like Fortnite, Call of Duty, and many others. So let's see how it's done.
Using Controller on PC To Play Fortnite
Connecting a controller with a PC to play your favorite is quite simple. However, you may find it difficult to understand or get used to the control buttons. Our step-by-step guide will address both of these issues.
So without any delay, here are the two most effective methods for how to play Fortnite with a controller on a PC.
Method #1: Using PS4 Controller
PS4 comes with a Dual Shock 4 controller, and you can use it to play Fortnight on your PC. But first, you need to know how to connect the controller.
Step #1: Connect the USB cable
Take the USB cable that you use to charge the controller and connect the pad to one of your PC's USB ports. Your operating system will automatically recognize the controller at this point. Afterward, launch Fortnite on your PC.
Step #2: Understand Controls
Now, get the hang of the controls. For instance, learn the default ones first, i.e., analog left to move or right to rotate the view. To run across, hold down analog left. Use "L2" to aim, "R2" to shoot, "X" to jump, and "R1" to move to the next weapon.
To return to the previous screen use "L1," use "OR" + "R1" to change the construction type, and "OR" to enter construction mode. You can manage inventory with the up arrow and down arrow for using emotes, etc.
Step #3: Change Settings
The PS4 controller is often set to default settings from the get-go. To change the settings according to PC, press the "Options" button on the controller.
Now, press "X" above the gear icon. Next, press "R1," and you will reach the Controller Platform. Now, press the triangle on the controller to make, adjust, and apply any changes.
Method #2: Using Xbox Controller
Like PS4, you can play Fortnite on a PC with an Xbox One and Xbox 360 controller. Here are the easy steps for the process.
Step #1: Connect Controller With USB Port
Use the USB cable provided with the controller to connect it with your PC's USB port. Wait until the operating system automatically recognizes and installs the controller's default drivers. Next, launch Fortnite and start playing with the controls.
If you own a wireless controller, use an adapter to connect it to your PC.
Step #2: Understand the Controls
Starting with the default ones, try understanding the controls. For example, the right analog is used to rotate the view while the left is used to move. "TO" to jump, "RT" to shoot, "RB" to move to the next weapon, "LB" to switch back to the previous weapon, "X" to reload, etc.
Summary
In this guide, we've discussed what a PC controller for gaming means. We've also discussed how to play Fortnite with an Xbox or PS4 controller on your PC with easy steps.
Hopefully, now you can outperform your competitors and enjoy the game more.
Frequently Asked Questions
Can you use an Xbox controller on a PC with Bluetooth?
Connecting your Xbox controller with your PC over Bluetooth is the same as connecting it via a USB port. Hold down the "Guide" button to activate the controller. Now, keep pressing the "Pairing" button for at least three seconds until the golden button appears.