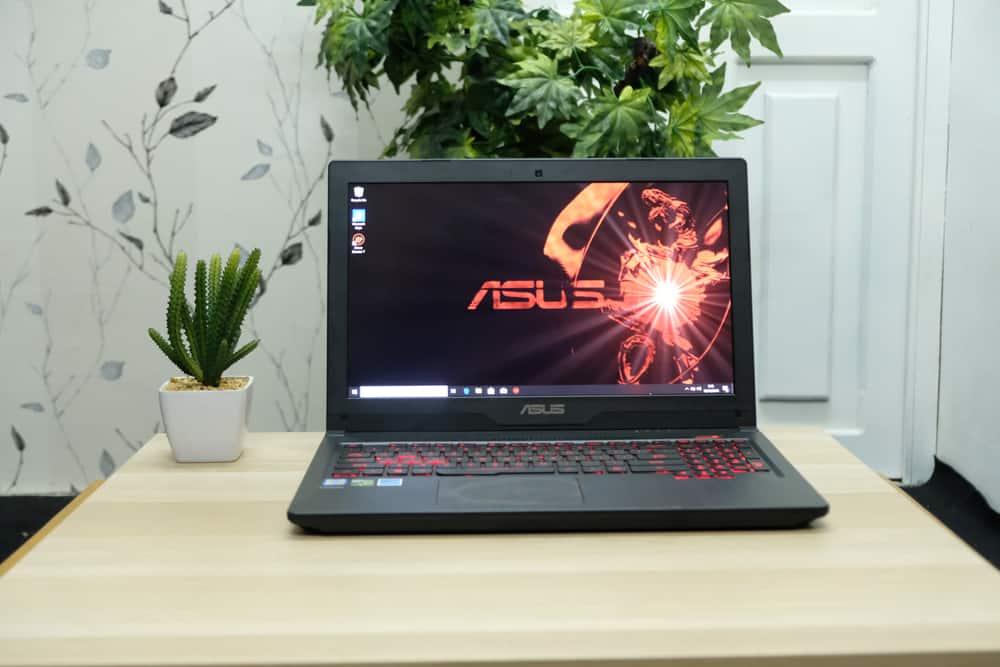 Laptops are complex devices. From time to time, you may need to reboot your computer or laptop for several reasons. Maybe it's slow, or you have too many apps open. 
A reboot can help clear up these problems and get your laptop or PC back up and running smoothly. Like other laptops, Asus laptops can also be restarted through Windows Power options or by holding the power button.
Knowing how to reboot your laptop is like knowing how to do a lot of things – it'll help you if you're having trouble with your computer, and it'll save you a set of headaches if your laptop is not responding.
There are several ways to reboot an Asus laptop or any laptop, and we'll cover them in this article.
Method #1: Soft Rebooting an Asus Laptop
Asus laptops are known for their durability and reliability. But like any other computer, they can sometimes need a reboot. If your Asus laptop is running slowly or acting strangely, you may want to try soft rebooting it.
Performing a soft reboot, also known as restarting, can often solve minor issues without affecting your work, and it can be done through power options.
The following steps will guide you through soft rebooting your Asus laptop:
Make sure all programs are closed before you try to reboot.
Be sure to save all open files to avoid losing any data.
Click on the "Windows" icon at the bottom left corner of the taskbar.
Click on "Power" to bring up the power options menu.
Select "Restart" from the drop-down list to reboot your laptop.
If your laptop has become unresponsive and you cannot access the taskbar, you can try pressing Windows Key + X. You will be presented with a menu. Select "Shut Down or Sign Out" and then click "Restart".
After following these steps, your Asus laptop should now reboot. You can try more drastic measures such as hard rebooting or factory resetting if it's still having issues.
Method #2: Hard Rebooting an Asus Laptop
If your Asus laptop has become completely unresponsive, you may need to hard reboot it. This will reset the computer and clear any temporary files or settings causing problems. Unsaved files can be lost when rebooting this way.
Hard rebooting means powering off the laptop completely and starting it up again. It's a good idea to do this if your laptop has stopped responding.
The following steps will guide you through hard rebooting your Asus laptop:
Press and hold the "Power" button on your laptop until it turns off.
Wait for 10-15 seconds after your laptop turns off completely.
Press the "Power" button again to power on your laptop.
Your laptop will be turned off, and all hardware states will be reset, after which it will be turned back on.
When To Reboot Your Asus Laptop
Whether it's because of a system update or a problem with the operating system, there are several times when you may need to restart your Asus laptop.
If your laptop is running slowly or having other performance issues, restarting it can also help. This gives your computer a fresh start and can often improve its speed and stability.
Besides that, if you encounter any glitches or strange behavior. It also clears up any temporary files and any minor software issues that may be causing problems.
In conclusion, if your Asus laptop is giving you trouble, don't despair – simply follow the steps in this guide to reboot it and get it back up and running again.
Frequently Asked Questions
Why is my Asus laptop not booting?
The best way to fix your Asus laptop stuck on the boot screen is to hard restart it first, then remove the charging cable, battery, and other connected devices and then try again.
How do I wake up my Asus laptop?
On most Asus laptops, the power button on the top right side of the keyboard can be pressed to wake up your laptop in sleep mode.
What is the boot key for an ASUS laptop?
The Esc key is usually the boot menu key on an Asus laptop, and the F2 key is the BIOS key. If that doesn't work, you can also try pressing F8, F10, etc.
How do I reboot my Asus laptop in Safe Mode?
Click on the start menu icon, select settings, security, and recovery, and then select "Restart" under "Advanced" startup. After it reboots, you can select "Safe" mode from the list of options.
How do I factory reset my Asus laptop Windows 10?
Using the Start button, go to "Settings", then "Update & Security", then "Recovery", then click "Reset this PC" to factory reset your laptop.