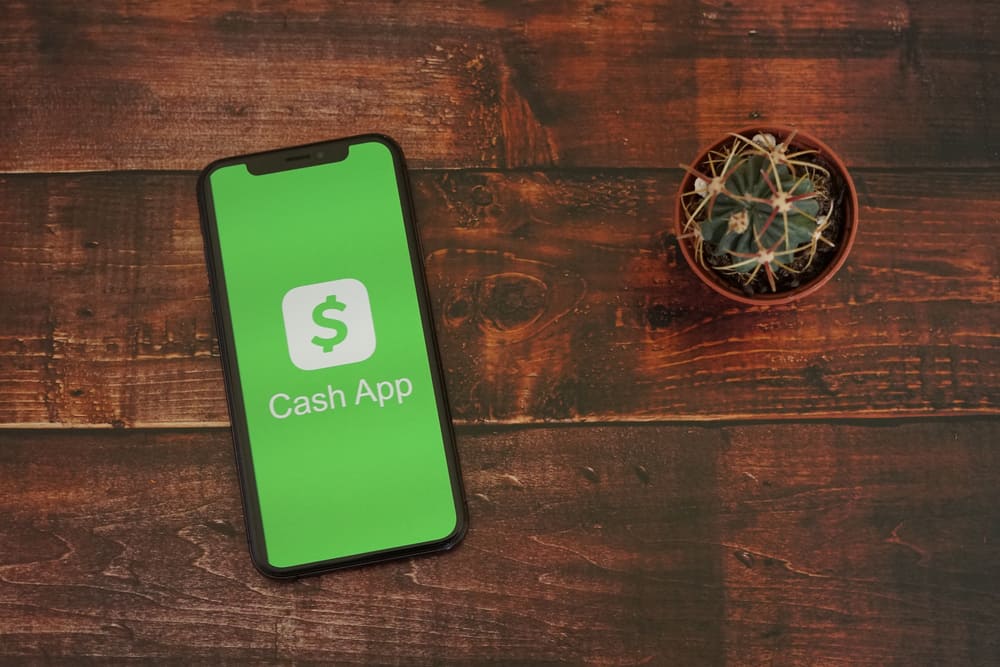 Cash App is one of the most famous apps for mobile payment and is widely accepted at places like Amazon and Target. The app allows you to send money to your family, friends, and anyone else with an account. To do that, you first have to search for the person you want to pay.
To search for someone on Cash App, open a browser on your desktop and go to cash.app/$username_cashtag. Once you hit enter, you'll see the recipient details. You can also use the user's phone number and email to search for the user. 
Here's all you need to know about finding someone on Cash App. 
How To Search for Someone on Cash App
It's effortless to find someone who uses the app using Cash App. Here are some ways to do so.
Method #1: Using $Cashtag
Cash App provides an efficient way to identify its individual and business users: $Cashtag. This feature is unique to every account. If you have your contact's $Cashtag, you can enter that into Cash App on your Android or iOS device, and you'll find them.
Method #2: Using Your Contact List
Alternatively, you can open the app and browse your contacts and recipient list. While going through your contacts, you'll see a green indicator with a tag that says "Uses Cash App" for contacts with an account. You can just tap on the contact to see more details or send money.
Permitting Cash App to access your contacts will make things even more accessible since it allows you to search and look up an individual's username from your contacts list. However, in some cases, you might not be able to search $Cashtags on the app. Instead, you can get an error message because of technical problems or poor connections. 
Method #3: Using Other Contact Details
You can also find someone using their phone number or other contact details like email addresses or names. Enter any of these on Cash App, and you'll be able to see whether they have an account or not.  
Method #4: Using Usernames
Another way to search for someone on Cash App is using their username. Once you search for the username, you will see the user's $Cashtag that you can use to request, send, or pay money.
What To Do If You Can't Find Someone on Cash App
If you're looking for someone not on your recipient list, the best thing you can do to find them is to open up a browser on your desktop and search for cash.app/$users_cashtag. However, if that doesn't work and you can't find someone, you should contact customer support via the app and solve the problem. 
Understanding $Cashtag Search Errors
When you search for someone using their username, you might encounter an error like "Problem searching for that $Cashtag". If this happens, try searching for the person by going to cash.app/$their_cashtag. Double-check the cash tag you're entering if you still don't see any results. 
However, if you still see the error message or cannot search for the user using the $Cashtag and see "No results" on the screen, it might mean that the user has blocked you. This is most likely to happen, especially if you've paid someone online. If that's the case, then there's no way to get your money back since Cash App doesn't give any buyer protection; it's just a P2P platform.
This is why it's best to use the app only for personal transfers or for transferring small amounts. This means you should only send money to trusted friends and those whose identity is verified on the app. 
Conclusion
Cash App has made it easy to search for someone, especially if you have their username or $Cashtag. It's also easy to know who is signed up to the account and who isn't. This way, you can easily send, receive, and request payment!
Frequently Asked Questions
Can I find someone's number on Cash App?
It's impossible to locate an individual's number on Cash App. Until they give you explicit consent, you won't be able to see the person's contact details like email address, location, and phone number. The only way to get a person's contact details, including the account information, is to ask Cash App yourself.