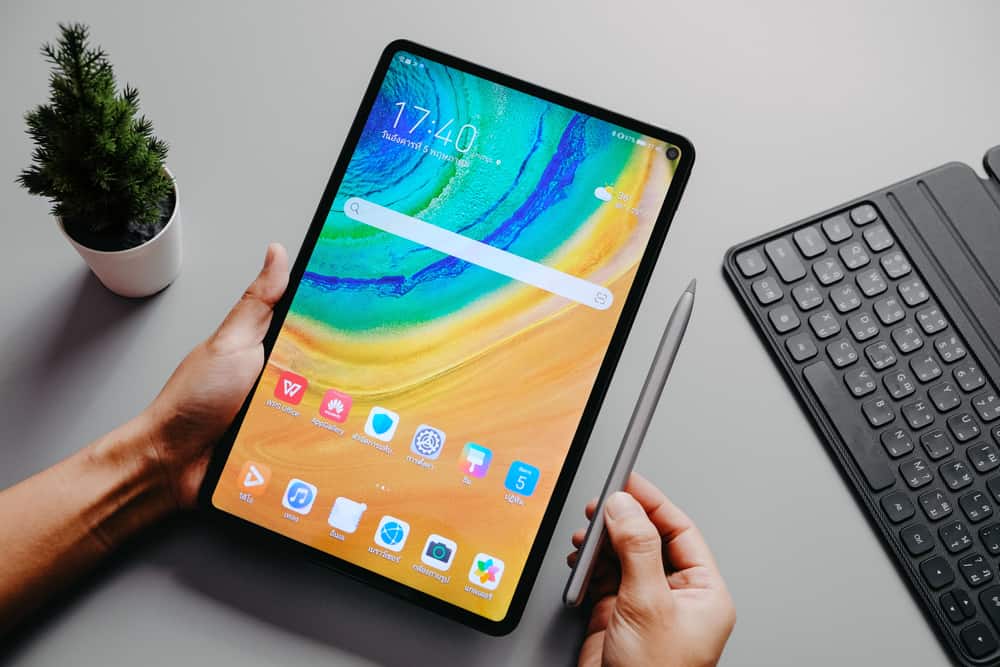 Do any of you remember 2008? The good old days of iPhone 3G and netbooks? No? Oh well, 2008 was when Google launched Android, an operating system for mobile phones and tablets. It was a bit of a buzzkill back in the day, but lately, it's a big deal, and people want to reinstall it on their tablets. Does that sound like you? Then read on.
You need to do a hard reset. Don't worry; that's just the name; it's not hard to do. However, a few things go into this hard reset, like wiping everything clean and flashing your device.  
Okay, yeah, maybe it doesn't seem very easy at first; but really, it's a piece of cake. You'll easily be able to do the whole thing on your own once you finish reading this article.
But first, let's go over why you might need to reinstall Android and what that does.
Reasons to Reinstall Android on Your Tablet
Operating systems usually go through detailed tests before public access. However, this isn't the case for Android. That's why it rolls out more updates than other operating systems do. These regular updates make the Android experience smooth like butter, but the downside is that people constantly have to update their devices.
The need for updates results in two things:
People buy a new tablet compatible with the update.
They try to reinstall Android manually.
Reinstallments usually happen when there's a new update, but they can also fix issues that make your device act up. For example, if your device starts to pump those brakes while operating, it might be time to reinstall Android on your tablet. Bug fixes and new features can also play a part in wanting or needing an update.
What Does Reinstalling Android Do to Your Tablet?
Reinstalling Android to your tablet is usually a last resort for software-based issues. When you reinstall Android, your old operating system doesn't get deleted; a clean one just replaces it.
One thing that the reinstall will do, though, is help you fix freezing issues. So if you've been experiencing unresponsiveness, go ahead and reinstall Android.
What Exactly Is A Hard Reset?
A hard reset is another name for reinstalling Android. It can also be called "factory reset" or "master reset." It's a process that reverts all the settings to how they were when the device was shipped from the factory. All the personal touches you added to the device disappear when you perform a hard reset.
Beware! Your data could go down the drain while reinstalling. Make sure to back your data up before you start the process.
How To Back Up Data Before Reinstalling Android
Reinstalling Android is a less traditional way of running an update. Just like how you should back your data up before each update, you should make sure to save a copy of the important stuff for later on.
There are three ways of backing up your tablet: using an SD card to store data, transferring your data to your laptop, and using an external drive such as a USB or an external hard drive.
If you back your data up regularly over Google Drive, you might be able to skip this step. 
How To Reinstall Android on Your Tablet
Now that you have a rooted tablet and know a few things about the process, you can start reinstalling Android without the anxiety nibbling on your soul.
Method #1: Use Google to Reinstall Android
There are many ways to get a hard reset done. Sometimes, you can even do it without touching your tablet. Sounds interesting, right? Well, here's how:
Open your browser of choice.
Head over to https://android.com/find.
Sign in with the Google account you use on your device.
Click "Enable Lock & Erase".
Select "Completely Wipe the Data".
Method #2: Try Using a Software Development Kit
A software development kit or SDK helps users with hard resets. To perform this kind of reset, you need your computer and a USB cable. You can find a list of steps below:
Go to "Settings" > "Developer Options" > "USB Debugging" > "Turn Debugging On".
Download a compatible SDK on your computer and run it.
Make sure all drivers are still installed.
Plug one end of the USB cable into your phone, the other into your computer.
Reinstall Android using the Debug Bridge.
Method #3: Doing a Factory Reset From Device
One of the most straightforward ways of reinstalling Android is doing a factory reset from within your device. The only thing you need to do is head over to your settings and tap a few buttons. Yup, you heard that right – just a few buttons.
Bring up your search bar and look for "Settings".
Select "System".
Go to "Reset Options".
Tap "Reset All Data".
Scroll down to find the reset button and start the factory reset.
Method #4: Use the Buttons
What's neater and more effortless than tapping a few buttons in your settings? You guessed it! Using the physical buttons on your device is way easier. Now, this could be a little different for each device. However, if you go on Google and look up "hard reset" plus your device's name, you should be able to find which buttons those are.
Make sure to turn off your tablet before using the buttons to do a hard reset.
Conclusion
You can reinstall Android using four different methods. Whether you choose to reinstall through Google, an Android Software Development Kit, or within your device, the outcomes will be the same. The reinstall will remove all your data from the tablet and possibly fix any freezing issues or minor bugs that you've been experiencing. If reinstalling doesn't solve things, be sure to get in touch with a professional for guidance.