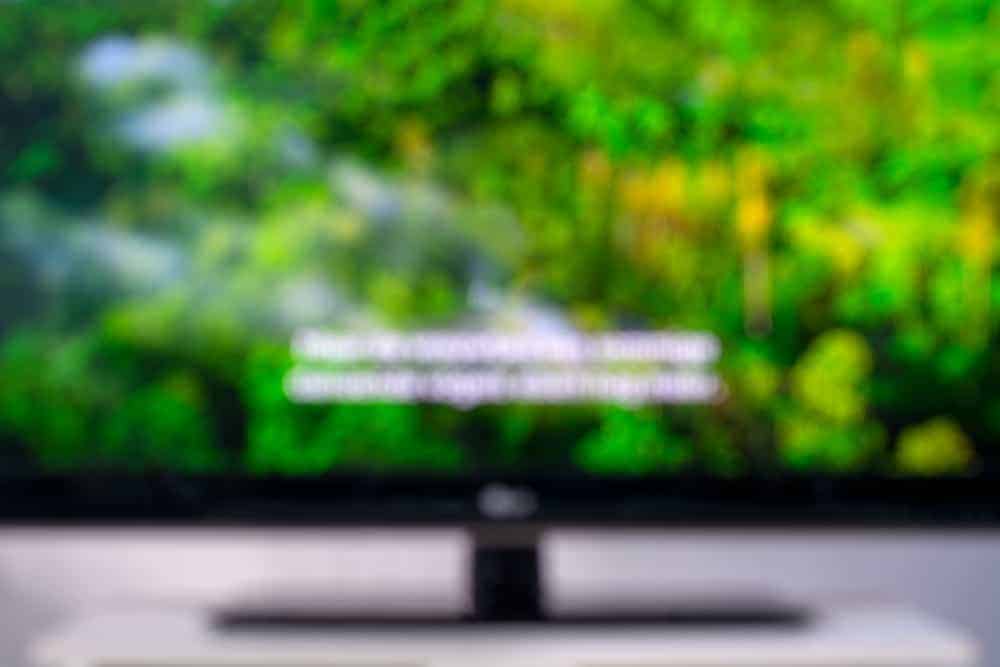 Subtitles are good for better understanding, especially if you are watching a foreign, but there are times when you want to put it off because it is covering part of the picture or it does not go along with what is being said.
Turning off your subtitle is an easy process that involves only a few steps. This article will take you through the process and lets you know what to do when the closed caption does not turn off.
What Are Closed Captions?
When watching a movie, there are two types of captions you can come across: Open Captions and Closed Captions.
Open Captions: Integrated or pre-inserted caption.
Closed Captions: Captions that can be turned on and off. It was made by an external source or auto-generated.
How to Turn Off Closed Captions
Turning on and off your closed caption follows the same process, so you can also use the guide below to turn on the guide after turning it off.
With your Samsung TV remote, turn on your TV.
Go to the General menu.
Navigate to Accessibility and select it.
Go to Caption settings, then choose captions.
Turn it off.
You can change the captions settings; adjust the language, font style, color, background color, font size, and many other features. Customize it in the same menu you put on/ off your captions.
Via Accessibility Shortcuts
If you use a new Samsung TV model, you can now use the Accessibility Shortcut. The shortcut is for a feature you commonly use. To access the shortcut, press the Mute button on your remote for some seconds. Try the volume key if your remote does not have a mute button.
You can use the voice guidance feature for accessibility shortcuts. In the shortcut, you can turn on and off your captions, but you might not be able to customize your settings.
How To Customize Caption Settings
Instead of turning off captions when you are not ok with their specifications, you can customize the settings to your choice.
How To Adjust Caption's Position
If your caption is blocking a picture or you want to move it because you are not satisfied with its location, you can change the position by following the instructions below.
Press the Home button on the remote control.
Go to  General > Accessibility > Caption settings.
Then locate Digital Caption Options and click on the position.
You will be given different options for the position you want; top-fill, bottom fill, original top ratio, bottom original ratio.
You can also return to default if you want it to return to its original position.
How To Customize Caption's Font or Size
The same steps apply to changing/ customizing captions settings. If the font size is too small or big, you can also adjust its size and color.
Click on the Home button and go to Settings.
Choose General > Accessibility > Caption settings.
Click on Digital caption settings and set the caption to the desired color, size, and background color.
How To Separate Captions
If you have both the closed and open captions in your movie and they are overlapping, you can change the position of the closed caption or use the option that automatically separates the two.
Press the Home button on your remote and go to settings.
Choose General > Accessibility > Caption settings.
Then click on a separate Closed caption.
This setting can only be done on programs that allow broadcaster captions
How to Reset Caption Settings to Default
If you have made lots of customization and want to reset your captions settings to factory settings. Go through the same steps stated above and select "Return to default".
Conclusion
A closed caption is not a bad thing to have with your movie; if you are not comfortable with the caption, you can customize the settings to your desire, and if you still do not like it, you can turn it off quickly with the steps given.
Frequently Asked Questions
What can I do if the caption does not go away after turning it off?
If the caption remains after you have put it off, it is probably a case of your TV not responding. Reboot your TV and try again.
Are subtitles and captions the same?
The two terms are usually used interchangeably. Subtitles are used for movies with languages you do not understand or with audio you can not use.
Captions describe everything in the movie, from the sound effects to song lyrics, background noise, and others.
Whichever one will be displayed alongside your movie depends on the movie's source.
How can I turn on the captions for a movie?
The process is the same as the process to turn off the caption. And this process has been explained above. In the last step, turn it on.