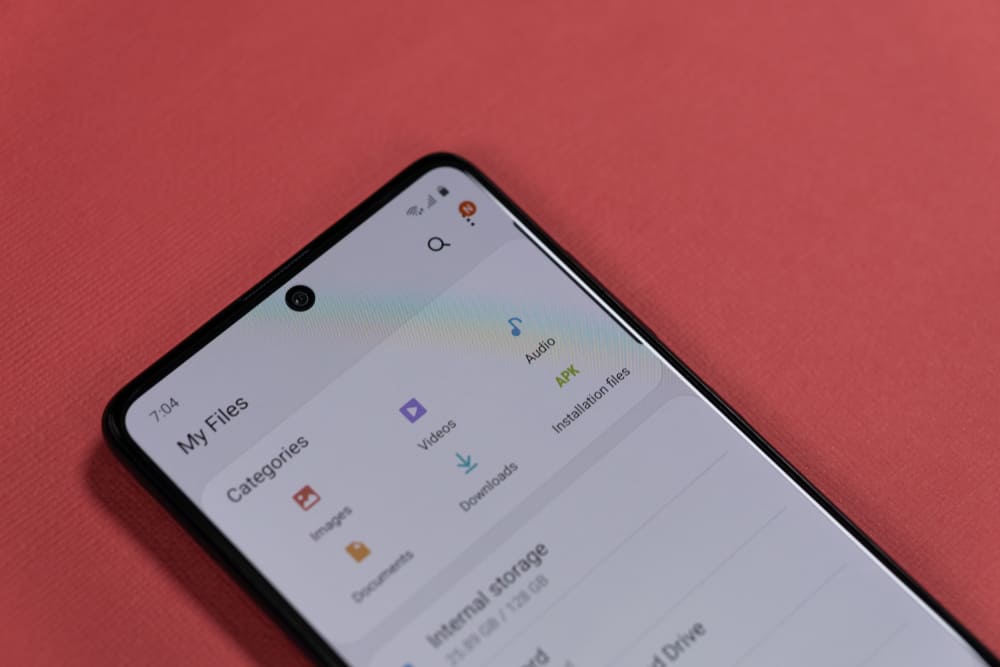 You probably have just noticed some files that are taking up phone storage. You are now worried because these files look strange and are not part of your most-used files or app. Another thing is that these files are not images, cache, or pictures.
What are these files? Where do they come from? What do I do with these files, and how can I get rid of them?
These troubling files are known as miscellaneous files. We cannot classify junk files under apps, media, caches, app files, or images. They are just files that can be classified as phone junk. See them as the waste products of using some apps on your phone.
In this guide, I will show you how to free up more space by deleting these miscellaneous files from your android. The good part is that you do not have to worry about data loss because they are just junk.
What Are Miscellaneous Files?
Miscellaneous files can not be classified under apps, media, cache files, and images. They do not include any system files at all. See them as the misfit of our Android files. I have mentioned that we can classify miscellaneous files as the waste products of our files and app usage.
Miscellaneous files take up a lot of space in our Android devices. To use this space, we must know how to get rid of them. And this brings us to our next bus stop; how to get rid of miscellaneous files from your android phones.
How Do I Remove Miscellaneous Files From My Android Phone?
According to several contents online, there are tons of methods you can use to remove junk files from your phone. However, most of these posts are mere repetitions.
I have written two proven methods to remove miscellaneous files from your phone to spare you some time.
Method #1: Clearing Miscellaneous Files From Your Android Phone Manually.
Open your Android's Settings.
Scroll through your options and select Storage.
Depending on the storage device you have on your android phone. Select Internal Storage to access your phone's content.
You will see a breakdown of your phone's storage. Select Others or Misc Files.
A pop-up message will appear on your screen. The pop-up content is: "Other includes shared files saved by apps, files downloaded from the Internet or Bluetooth, Android files, etc. To see the entire contents of this internal storage, touch Explore."
Click Explore.
It will redirect you to a new page with different folders.
Most content online suggests you click all the folders and delete them. Do not delete all folders. You might lose important data.
This is where the work is. You need to know how to identify miscellaneous files before you proceed.
Open each folder and delete the miscellaneous files.
Long press any file you want to delete.
Click the bin or trash icon at the right corner of your screen.
Click Ok.
Remember this; you have to be sure of the files you want to delete. It is often difficult to do this yourself. Therefore, I recommend using a 3rd party file explorer/manager like Google Files.
Method #2: Using a Third-Party File Explorer/Manager Like Google Files
Open Play Store.

Search for Files by Google.
Install Files by Google from Play Store.
Launch Files by Google after a successful installation.
Tap Start/Continue on the welcome screen.
Click Clean at the bottom of your screen.
Explore all the options you have on the Clean Screen.
Click Clear Junk.
You can also look into WhatsApp, Images, Music, Video, and Large Files to delete unwanted files.
Once you follow these steps, your Android device will be free of any miscellaneous or junk files.
This second method applies to any third-party file explorer or manager app from Play Store. You can use other file explorers to clear junk files from your phone.
Some other third-party files explorer you can use include: CCleaner, Phone Master, Nox Cleaner, and One booster. Be reminded that I have only mentioned some of these file manager apps. You might have access to others.
Summary
There is nothing more refreshing for an Android user than getting rid of some idle but a sizable chunk of files from their device storage.
You can manually remove these unnecessary space-consuming files from your device storage. You can also use apps, 3rd party apps like Google Files from your device app store to get rid of these files.
In this post, we have talked about what miscellaneous files are. And how to get rid of them through the methods I have just mentioned. We would love to hear from you. How soon were you able to locate miscellaneous files and get rid of them using the methods we mentioned in this guide?
Frequently Asked Questions
How To Find Miscellaneous Files on My Android?
I have seen cases where some writers advise people to:
1) Go to Phone Settings.
2) Go to Storage.
3) Click internal storage to see your storage breakdown.
4) Click Misc or Others.
5) Click Explore. You will be redirected to a new page containing some folders.
6) Delete all folders
My recommendation for locating miscellaneous or junk files is to use your file explorer or a third-party file explorer like Google Files.
Can You Delete Miscellaneous Files?
When you use the right tools like Google Files, a 3rd party file explorer app, or your device files manager, you can get rid of junk files consuming your phone storage.