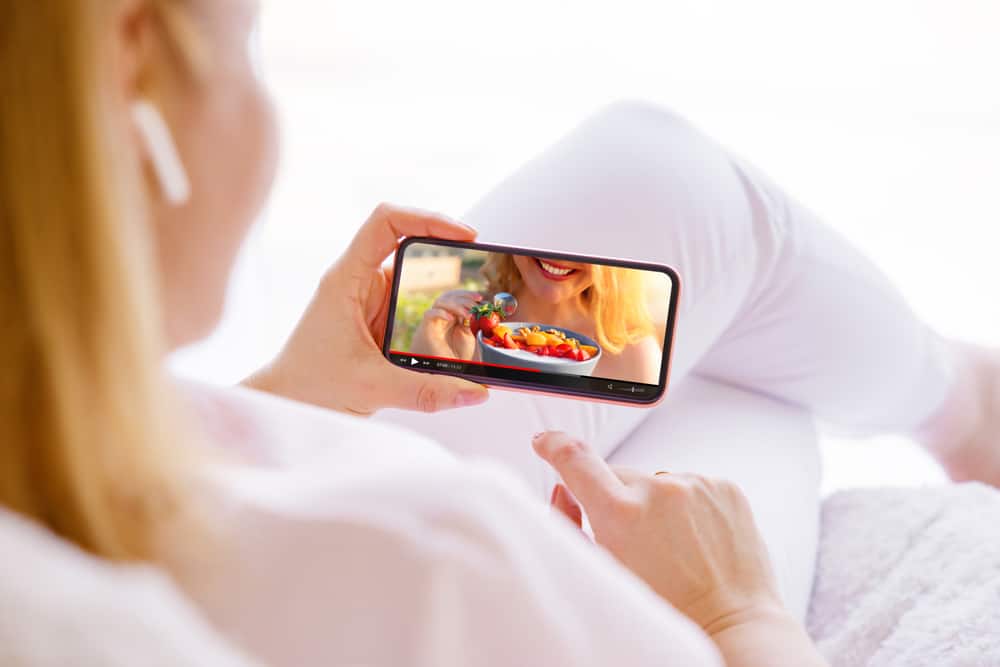 MP4 is a commonly used video format compatible with multiple devices, including iOS and Android. However, you might sometimes face some issues while trying to play an MP4 video on iPhone.
You can play mp4 on iPhone by adding it to the iTunes library on your PC, syncing it to your iPhone, and opening the video using a Video app afterward. You can also use a third-party app like VLC or open the file from your email.
We have put together an extensive guide on why you can't play an mp4 file on your iOS devices and the possible fixes for this issue.
Why Can't I Play Mp4 on iPhone?
There are numerous reasons leading to mp4 not playing on your iPhone device. Some of them are listed below:
The current media player doesn't support the codec of your video file.
Wrong extension of mp4 file.
Your MP4 file is not appropriately compressed.
Playing MP4 on iPhone.
Fixing this issue is not as complicated as it looks, and our step-to-step guide will provide you with the necessary assistance and solve this issue quickly.
So here are the three methods for how to play mp4 on iPhone.
Method #1: Saving the File to Your iCloud or iPhone Storage
iCloud is an Apple-provided cloud service that allows users to access media files across various iOS devices. You can play any mp4 file on your iPhone after uploading it to the iCloud Drive. To do this:
First, log in to iCloud using your Apple credentials.
Next, tap iCloud Drive on your page.
Find the "Upload" button on the top bar and tap on it to upload your mp4 file to iCloud.
The video file will automatically sync to your iPhone device once the uploading is done.
Now, navigate to Files > iCloud Drive, and tap on the mp4 file to play it.
You can also use Google Drive, One Drive, Dropbox, and other cloud services to upload M4 files.
Method #2: Using a Third-Party Media Player
Sometimes mp4 files don't play on your iOS device because your media player doesn't support them. You can use third-party media players like VLC to solve this problem. Follow these steps for this:
First, go to the App Store on your home screen.
Download VLC for iOS and wait for the download to complete.
Next, add the mp4 file you wish to play to the VLC library by following the guide provided at the beginning when you first launch the VLC app.
Once the file is added, open VLC on your device.
Now, go to all apps and tap on the video file you want to play.

Method #3: Opening the File From Email
Another thing you can do to open an mp4 file on your iPhone is by downloading it through your email. For this, do the following simple steps.
Step #1: Open the Email Application
If you are an Apple Mail user, find a blue icon with a white envelope on your home screen. Tap on it to open it. However, if you use Yahoo, Gmail, or any other app, open the specific app on your device.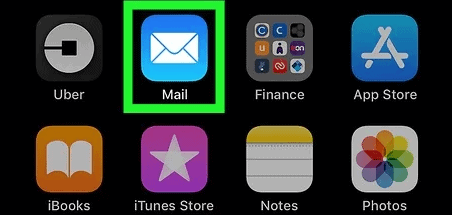 Step #2: Go to the Email With the Mp4 Attachment
On your email inbox section, scroll down, find the email containing the mp4, and tap to open it. A paperclip icon shows the attachment on most apps, so find it there. Sometimes these files are sent via a link instead of an attachment. So, open the link and download the file.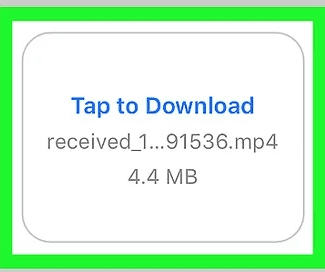 Step #3: Open the File
After successfully downloading the video, tap on it, and it will open in the standard media player of your iOS device. You may have to wait a little longer if the file is large.
Summary
In this step-by-step troubleshooting guide on how to play mp4 on iPhone, we have explored the different reasons why you can't play an mp4 on your iOS device. In addition to this, we have looked into three simple methods to fix this issue.
We hope that one of the methods mentioned above has worked for you, and you can now successfully play your mp4 video file on your iPhone. Keep using these methods and enjoy your favorite videos without any trouble.
Frequently Asked Questions
Where do mp4 files save on iPhone?
When you download a video file on your iPhone, it will not go straight to the camera roll. Instead, your device will save the file elsewhere. The best way to find an mp4 file is to use Spotlight search. For this, swipe down from the center of the Home Screen using one finger and type in the downloaded file's name in the search bar. Once you see the file, tap to open it.