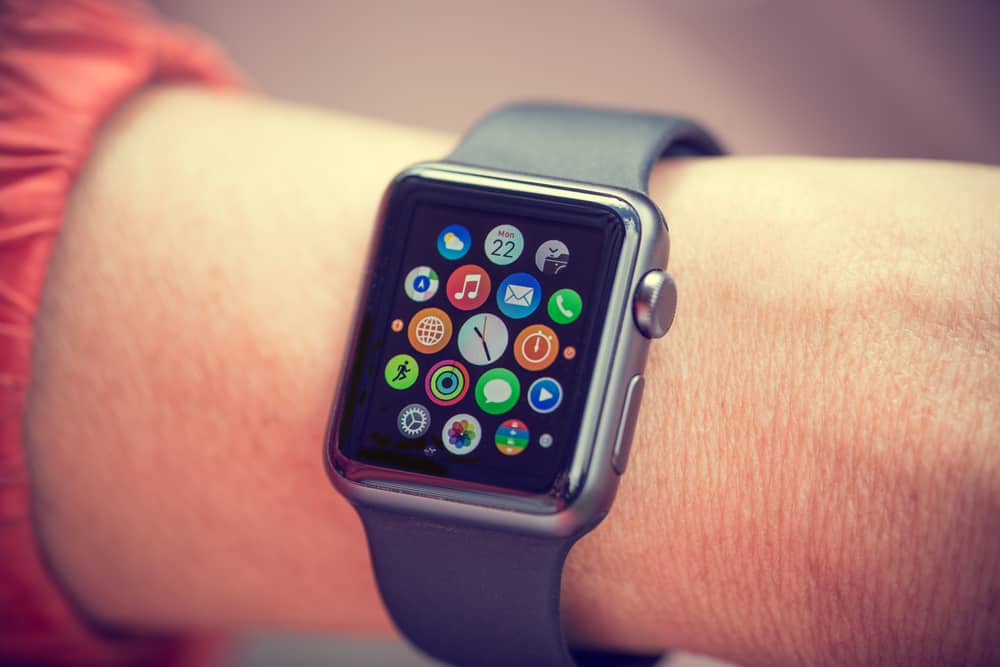 A SIM card in your Apple Watch can provide a cellular connection, allowing you to receive notifications, reply to messages, answer calls, and much more, even when you don't have your iPhone near you.
Launch the "Apple Watch" app on your iPhone to put a SIM card in your "Apple Watch". Go to "My Watch" and then tap on "Cellular". Next, tap on "Set Up Cellular". All you now need to do is follow the given instructions for your carrier. Sometimes, you might need to get in touch with your carrier and get some help.  
Read on as we explain how to determine if your Apple Watch supports cellular and how you can set it up.
Can You Put a SIM Card in Your Apple Watch?
Apple has two kinds of watches: GPS-only and GPS + Cellular. The former doesn't have any SIM slot, so you cannot put a SIM in it. Meanwhile, the latter doesn't have any physical SIM slot but contains an eSIM, which is a SIM card built into the device. Removing it is impossible, but you can reprogram it for your carrier. You can also not add an eSIM later; it must be built into the watch right from the start.
So can you put a SIM in your Apple Watch? That depends on the watch you have. If you can't remember whether you have a GPS-only or a GPS + Cellular model, there's an easy way to check. Look at the watch's digital crown (the button on the side). Your watch has cellular capabilities if there's a red dot or red ring on it.
You can also flip the watch and take a look at the back. The engraving will include whether you have GPS + Cellular or GPS-only.  
Why Would You Want To Put a SIM Card in Your Apple Watch?
Putting a SIM card in your GPS + Cellular Apple Watch is a personal preference and depends on how you plan on using your watch. Many people like having a separate device that provides them with all the functionalities their smartphone does. 
For a GPS-only watch to function, you must have your phone nearby. These watches can't tap into a wireless cellular network and can't receive texts or calls on their own. So, for instance, if you want to run a quick errand and don't want to miss any calls while you're out, you'll have to take your GPS-only watch along.  
However, a cellular-compatible Apple Watch can stay connected even if you leave your phone behind. The watch has its cell connection, allowing you to do different things like receive calls, send texts, and even stream music.   
How To Put SIM Card in Apple Watch
You don't need to physically open the Apple Watch and insert a SIM card since the watch has an eSIM programmed. So all you have to do is set it up. 
Before Getting Started
Before you can go ahead and set up a cellular connection in your Apple Watch, here are some things you should do:
Make sure both your Apple Watch and your iPhone have the latest software.
Make sure your carrier supports eSIM. You can do so by calling them or checking their website. Most carriers within the USA provide support for eSIM devices, while many abroad are still in the process of supporting them.   
Check if there are any updates for your carrier settings.
Confirm that you have a cellular plan with a supported carrier. Your watch and phone must have the same carrier, and you should be within your chosen carrier's network when setting up cellular. 
If you have a corporate or enterprise cellular service plan, ask your carrier or company if they support eSIM in Apple Watch. Most older and pre-paid accounts aren't supported yet, so ensure you get in touch with your carrier and know about your account eligibility. 
Setting Up Cellular 
You can set up a cellular plan when you're setting up your Apple Watch for the first time or you can do it later using the Apple Watch app. In the case of the former, find the option to set up cellular and then follow the steps you see on the screen. In the case of the latter, here's what you need to do: 
Open up the "Apple Watch" app on the iPhone.
Tap on "My Watch" and then tap on "Cellular". 
Next, tap on "Set Up Cellular". 
Finally, simply follow the instructions you see for your carrier. If you're stuck at some point, make sure you call your carrier.
Summary
While you can't really "put" a SIM card in the Apple Watch, you can enable the eSIM if your carrier supports it. We've outlined the steps for how to do so above. Remember, if you get stuck anywhere, just make sure you call your carrier.