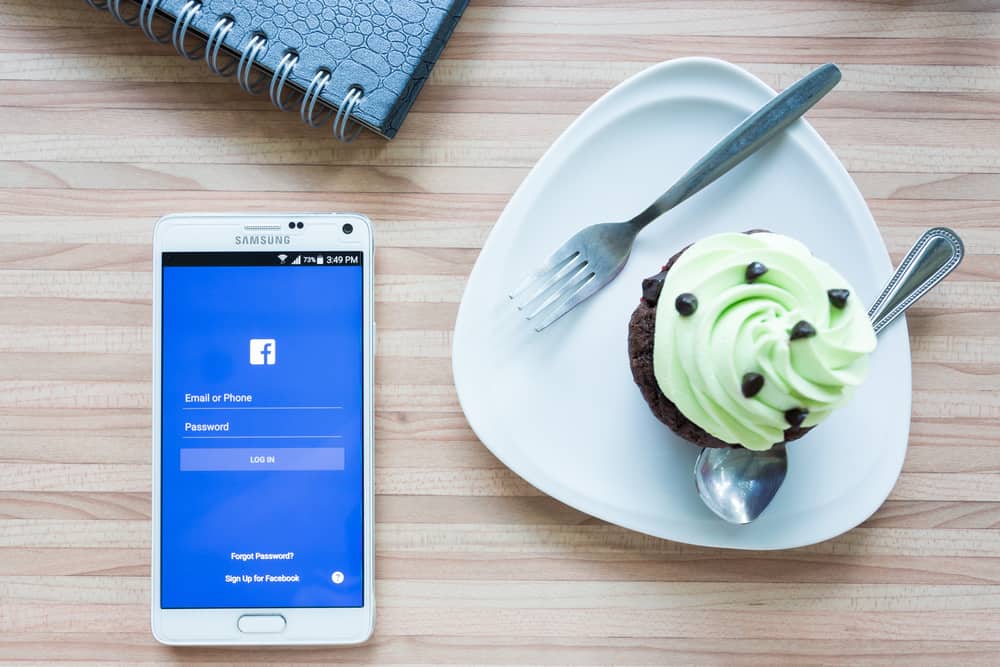 Unless you've been living under a rock, it's almost impossible to avoid Facebook these days. However, keeping track of your Facebook password can be a challenge with all the social media accounts we have to keep track of. 
If you've forgotten your Facebook password or would like to confirm it, you can easily view it by going to the saved passwords section on your Android device or accessing it from your web browser if it's stored there.
Your device remembers your password, so you don't have to log in every time manually. This can be extremely helpful when you've forgotten your login credentials, and you would then be able to access and recover your login details.
If you often forget your passwords, you can see all of them, including your Facebook password, with the help of Android's password manager by following these steps.
Method #1: Accessing the Password Stored on Android Device
If you haven't logged on to Facebook for quite some time or have forgotten your login credentials, you'll be happy to know that your phone has your back. Your Android device may have stored your login details for later access. 
This can be a lifesaver for anyone looking to view their Facebook password or regain access to their account, and here's how you can view your stored passwords.
Open the Settings app on your Android device.
Head over to your Google Account settings and click on "Manage Your Google Account".
Click on the Password Manager under the security tab of your Google Account settings.
Look for "Facebook" among the stored passwords in the list that appears, or you can also use the search bar to find it quickly.
You will have to verify yourself by either fingerprint, pin, pattern, or any other security method as a security measure.
Click on the eye-shaped icon to reveal your saved Facebook password.
The beauty of using this password manager is that you avoid remembering many usernames and passwords. This allows you to save easily and autofill all of your passwords whenever you log in and view them whenever you want.
Method #2: Accessing the Password Stored on Google Chrome
If you use Google Chrome as your default browser to access Facebook, then there's a chance that you might have saved your Facebook password on it. You can access this stored password on a desktop browser or an Android device.
Here's how you can view your Facebook password on your Android phone if stored on Google Chrome.
Open Google Chrome on your Android Device.
Navigate to the Settings panel by tapping on the three dots in the upper right corner of the screen.
Tap on "Passwords" from the different options in the settings panel.
Locate Facebook in the list of all the passwords you have stored on your Google Account and tap on it.
Click on the eye-shaped icon to view the saved password.
Enter your password or verify using the device's pin or fingerprint if prompted.
That's it. Now you know how to view your Facebook account's password in the Chrome browser on your Android device. This method, however, only works if you have saved a Facebook password to your browser previously.
In the unlikely event that none of the above methods work for you, then you only have the option of requesting a password reset directly from Facebook.
Frequently Asked Questions
How can I change my Facebook password without the old password?
Usually, you have to enter your old password to change it, but if that isn't possible, you can do it by using the "Forget Password" option. Then Facebook will send you an email for verification, and you can set a new password.
How can I see my Facebook password on my iPhone?
Viewing your Facebook password on an iPhone is similar to your Android device. If you have saved the password in the past, you can either view it in the Passwords area in the settings or similarly via the Google Chrome password manager.
How do I change my Facebook password from my phone?
If you need to change your password, you can go to the "Settings & Privacy" option, followed by the "Password and Security" area. You can also opt for the Forget Password option if you don't remember your old password.
How can I see my Facebook password while logged in on Android?
Because of the security implications, Facebook does not allow you to view your password while you are logged in. Unless you have saved the password for your Facebook account on your Android, you will not be able to view it.