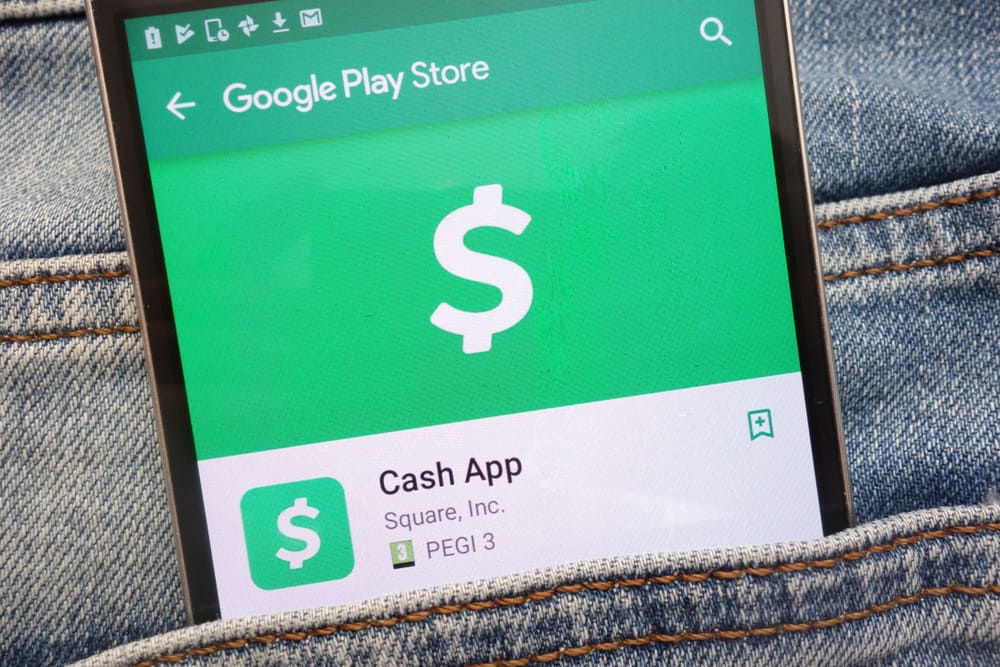 Are you an individual or a business owner expecting a Cash App payment but confused about using the Cash App tag for the transaction? Fortunately, the answer is pretty straightforward.
A Cash App tag is a unique identifying username in the form of a URL for Cash App users that helps them to receive payments from family, friends, and customers safely and securely. Users can also make payments to the receiver's Cash App account using their $Cashtag without a fuss.
We have created an extensive guide with all information there is to know about what is a Cash App tag in a simplified manner.
What Is Cash App?
Cash App is a mobile payment app, like PayPal and Venmo, but with several different features. It lets users send and receive direct payments through their linked bank accounts. The app also supports cryptocurrencies like Bitcoin, which makes it the perfect choice for business owners.
Aside from money transfer services, you can buy stocks for as low as $1 on the Cash App platform. In addition, the app allows you to file your taxes with no extra fee, right in the palm of your hand, making it ideal for all financial services.
Cash App also offers a VISA debit card that can be ordered and used to make in-store and online payments, with extra discounts called "Boosts". You can download the app on Android and iOS devices without charge.
What Is a Cash App Tag?
A Cash App tag is a unique identifier or username for people using the Cash App to send and receive payments from individuals and businesses.
When choosing a $Cashtag, a shareable URL (https://cash.app/$yourtag) is automatically created for your friends, family, and customers to send payments privately and securely. 
You are required to create a Cash App tag yourself, so it's best to make one that is more personal and specific to you and can be easily recognized by the ones sending you payments.
Requirements for Creating a Cash App Tag
If you want to create a Cash App tag, here are a few requirements to complete this process.
An active Debit Card linked to the Cash App account.
At least one letter is to be used with the tag.
A maximum of 20 characters are allowed while creating the tag.
How Can I Get a Cash App Tag?
To get a Cash App tag for quick transactions, do these steps.
Download Cash App.
Launch the Cash App and log in with your credentials.
Tap the "My Cash" sign at the bottom and tap "Add a Debit Card".
Type in your debit card number and tap "Next".
Add other relevant details like expiration date, CVV, and ZIP code, and tap "Next".
Head back to the main Cash App menu, tap your profile icon, and tap "Personal".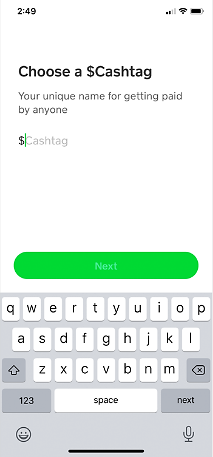 Tap the $Cashtag field and type a new $Cashtag not more than 20 characters. Tap "Set" afterward to create the new tag and start sharing it with others.
Can I Change My Cash App Tag?
Setting your Cash App tag one time doesn't mean you can't change it forever. The app allows you to change the tag twice by following these steps.
Open Cash App.
Tap your profile icon and go to "Personal".

On the $Cashtag field, enter your new Cash App tag.
Tap the "Set" option to confirm this change.
You can now use your new Cash App tag to receive payments. Make sure to inform the concerned parties about the change. You can set your old Cash App tag back whenever you want, even after changing it twice.
Who Can I Give My Cash App Tag to?
Usually, giving your Cash App tag to others is considered safe as it is just an identifier for the transaction.
For example, when you want to receive money through PayPal, you can send your PayPal ID to the sender, and they make the transaction through their PayPal account. The same principle applies here but with added security, as the sender never knows your Cash App account details.
Summary
In this guide, we have discussed the Cash App tag in detail. We've also discussed the requirements for creating a Cash App tag, how to get one, change it, and who to give it to.
Hopefully, with the help of this guide, you'll be able to have a safe experience on Cash App.
Frequently Asked Questions
Can people see my name on Cash App?
Your name and $Cashtag are not public; however, an individual on the other side of the transaction can see them both.
Can someone hack my $Cashtag?
In most cases, it is impossible to hack your Cash App using just a $Cashtag. However, your Cash App account may be in danger if hackers can obtain more details about you, such as your email address and phone number.