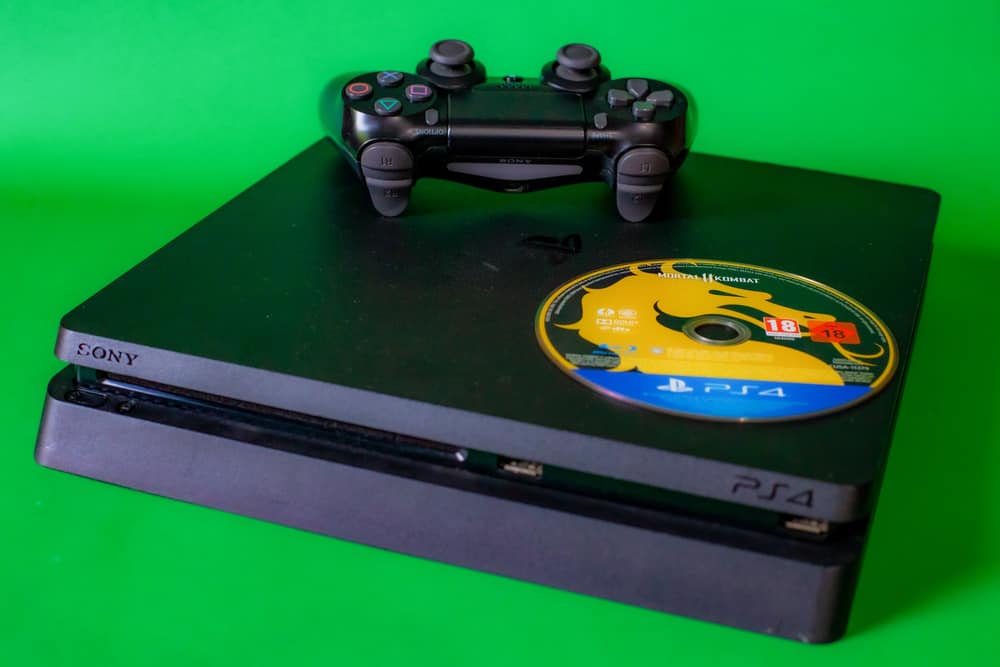 As a gaming enthusiast, you will eventually need to know about the "Other" option in your PS4 storage. In a few cases, learning about the memory of PlayStation and how it works can be beneficial for you.
The "Other Storage" in PS4 typically refers to all the files that don't come under any other specific category, for instance, games, apps, videos, screenshots, music files, saved data, etc.
We have taken the time to come up with a guide for you to explore further what other means in your PlayStation storage, how to check it, some methods to increase the storage on PS4, and how to get rid of Other Storage.
What Is Other Storage in PS4?
All the files on your PS4 console that do not fall under any other category, i.e., they neither belong fully to videos nor come under the games or applications section, are designated to the "other" class. This category can contain anything from saved game information to music files, screenshots, and other random stuff.
The "Other Storage" is reserved in your PS4 so that you can conveniently access your random saved stuff. So, whenever you are looking for something that doesn't come under a specific category, don't forget to check out the "Other" section on your PS4.
How Do I Check My Other Storage in PS4?
It is pretty straightforward to check your "Other Storage" on PS4. Here are the steps you need to follow for this:
First, navigate to "Settings" > "System".
Next, choose the "Storage" option and open it.
You will see a screen showing how much space is in use and what proportion of it is available.

Getting More Storage in PS4
Storage is a big concern of gaming enthusiasts, and you don't need to be tech-savvy to expand your PS4 storage. Our step-to-step guide will save you a lot of time and effort and help you increase storage on your PlayStation.
Now that you know what the "Other" tab means and how to check this, it's time to reveal three methods for getting more storage on PS4.
Method #1: Deleting Unwanted Games and Apps
This is one of the simplest methods of freeing up space on your PS4. If you keep the games and applications that are not frequently used, it's better to delete them and expand the storage. Here's how you can do it:
Navigate to "Settings" > "System Storage Management".
Choose "Applications" and select the games you wish to delete.
Now, click on the "Delete" button and confirm to remove them.

It's recommended to delete the games on a disc rather than the digital games, as digital ones take a lot of time to reinstall.
Method #2: Deleting Saved Data From Storage
Another method of increasing the space on PS4 is by deleting saved data from storage. Follow these simple steps for that:
Go to the "Settings" window on your PlayStation 4.
Next, open the "Application Saved Data Management" option.
From the pop-up window appearing, choose "Saved Data in System Storage".
Select the games you want to get rid of.
Now, click "Delete" and confirm.

Method #3: Deleting Screenshots and Recorded Videos
If you see that a significant part of your storage space is being used in the capture gallery portion, it's finally time to delete the unnecessary videos and screenshots. For this, you need to follow the following simple steps:
First, navigate to "Settings" > "System Storage Management" on your PS4.
Tap on the "Capture Gallery" option to open it.
If you wish to delete the videos and screenshots of a particular game, choose the game icon, press the "Options" button, and delete it.

How To Delete Other Storage in PS4?
Deleting the "Other Storage" on PlayStation 4 provides users with plenty of free space and storage. This way, users can enjoy multiple new games, add screenshots, and save all the miscellaneous stuff they want. To do this:
First, go to "Settings" on your PS4 Home Screen.
Select System "Storage Management".
Next, choose the files you wish to remove and press the delete button.
Summary
In this guide on what is other in PS4 storage, we have looked into the meaning of other, how you can check the other tab on your PS4, some methods to expand the storage, and how you can delete the Other Storage on the console.
Hopefully, now you are aware of the significance of the other tab on your PlayStation console. Keep enjoying more new games and expand the storage all you want.
Frequently Asked Questions
Why does PS4 say "Not Enough Storage"?
The message "Not enough storage" appears on the screen when the default storage (500 GB) of your PS4 is near to end, and you try to install a game on it. This, in simple words, means that if you try to install a game that is larger than 500GB, you won't be able to download it. However, you can get an external hard drive to increase your PlayStation's storage capacity.