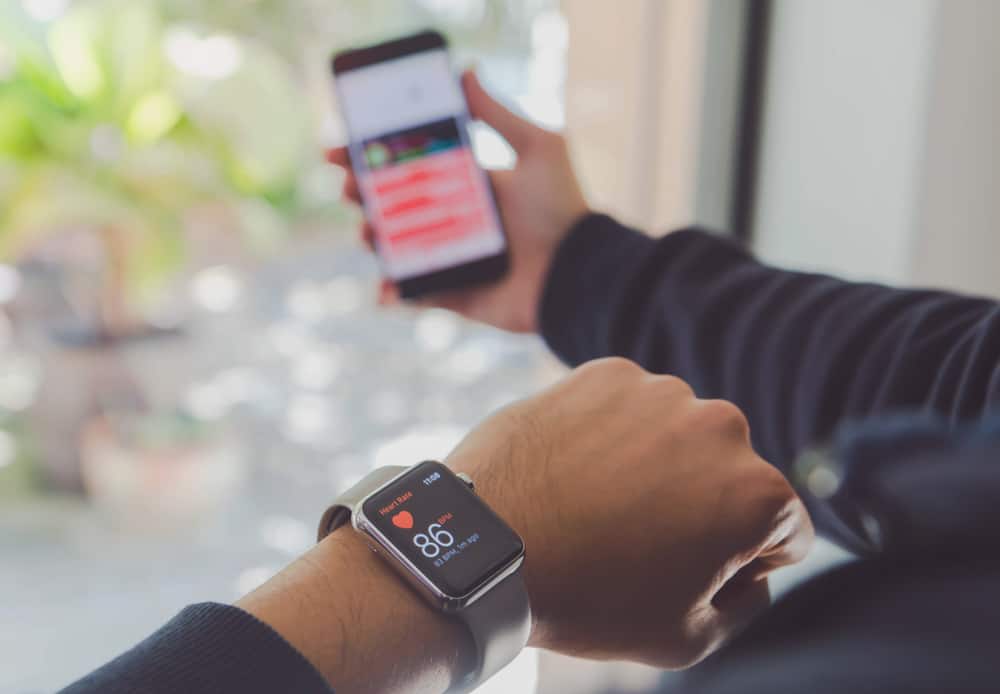 Apple has stepped up its game with the help of the Apple Watch. It may seem that Apple Watch only tracks your steps and calories burned, but it's much more than that. Apple Watch tracks important information like your sleep schedule and gauges your workout performance, mental health, blood oxygen, and well-being.
HealthKit helps you create world-class health fitness apps through its beneficial features. It is a central repository for health/fitness data across Apple devices. Developers designed Apple HealthKit in such a way that allows apps to work with Apple HealthKit. Not only that! You can easily enable it using the Health app. 
HealthKit also targets people who are fitness-loving and patients. But it is also more of a general app for users' convenience. It allows you to see all the data/stats in one place instead of swiping to different apps or tools for a different feature. It has an easy-to-use user interface and displays essential data.
No, there comes a time when you want to focus on your health, and you also want to keep track of your progress. However, you are unsure how to do it. Well, there is no more need to worry. With the help of HealthKit, you can do it all.
All you need is an Apple Watch and this article to guide you to your best fitness. In this article, you will learn how to enable HealthKit easily. Let's take a look below.
How To Enable HealthKit on Apple Watch Step-by-Step
To enable your health kit on Apple Watch to use all the amazing features, you need to follow the steps listed below and monitor your health in no time!
Follow the below steps to learn how to enable the HealthKit.
Step #1: Locate the Health App on Your iPhone
Turn on your watch, and your home screen will appear. Locate the Health app. The Health app has a red heart symbol inside the white rounded rectangle. You can find it on your home screen or app drawer or search for it via the search bar.
Step #2: Setup Your Health Profile on the Health App
Next, tap on the Health app to open it. Once it is opened on the screen, locate the "Browse" option. Under the "Browse" category, there are several options, such as "Activity" and "Steps". Fill in the required data. Additionally, you can also enable heart rate monitoring and respiratory rate.
Step #3: Enable HealthKit on Apple Watch
Lastly, in the Health app, click "Profile" > "Devices". On the screen, the Apple Watch option will appear; tap on it. Next, you will see different options. There, locate "Privacy" settings, and tap on it. Toggle "Fitness Tracking" and turn it on.
Many people use Apple Health apps, but it can get irritating to carry your devices to keep track of it. Because of this, people prefer wearing Apple Watch and using HealthKit by enabling it. This saves you from carrying even your phone. 
Conclusion
And we are done! The method described above is very simplified. You do not need to be tech-savvy to follow this easy tutorial. Just enable your HealthKit and start your journey to a healthy you.
Frequently Asked Questions
Why is my Health app not showing?
The Health app is located on the home screen. If your Health app is not showing, try updating your Apple Watch and iPhone. Alternatively, you can look into your battery life and internet connection. However, usually updating the watch fixes the issue.
Is Apple Health and HealthKit the same? 
All Apple Watches use data from your iPhone or the built-in sensors in your Apple Watch and apps that use a HealthKit. On the other hand, Apple Health also gathers data from all the resources plus the Apple watch. They both gauge health metrics, so, in a way, both are the same.