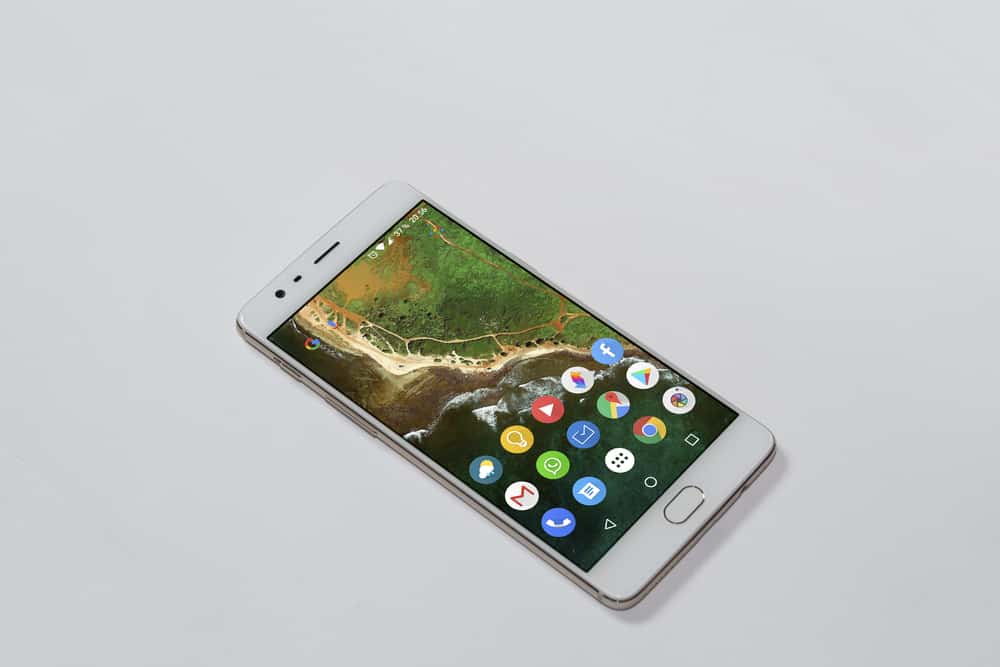 As an Android smartphone owner, you must be amazed at the ease at which you can scroll through different applications and launch any app you want. This is possible thanks to the Launcher3 app, which you can also use to customize your smartphone's home screen. As a result, this allows you to personalize your smartphone to your desired preference. With that said, what exactly is the Launcher3 app on your Android smartphone?
The Launcher3 app is the default or basic launcher in most Android devices that most smartphone manufacturers later customize. However, Motorola and LG decided to stick with Launcher3 as the genetic name for their Android Operating System (OS). 
We've got you covered if you want to learn more about the Launcher3 app. Below is an in-depth look at everything you need to know about the Launcher3 app. Let's get started. 
What Is the Launcher3 App?
The Launcher3 app on your Android device is a pre-installed system app that's the engine of your smartphone as it provides you and the OS a user interface (UI). It also enables you to scroll through the apps. Some phone manufacturers choose to customize this launcher, while others opt to maintain the original name.
The function of the Launcher3 app is to control the widgets and apps on your Android smartphone. In addition, it offers extra features to your Android device, which enable you to edit, personalize, and make changes to your Android device's home screen to match your preference. 
The Launcher 3 comes as the default launcher for Motorola and LG smartphones. In Motorola smartphones, it's named com.motorola.launcher3, while in LG devices, it's referred to as com.lge.launcher3. Since Launcher3 is the default system launcher in LG and Motorola devices, it's practically impossible to uninstall it from your smartphone. 
If you don't like the customization options being offered by Launcher3, feel free to download another launcher that better meets your needs. However, always download dependable apps, or your smartphone will be plagued with viruses and malware. 
Can You Remove Launcher3 From Your Android Smartphone? 
The Launcher3 app, which is pre-installed on Android devices, comes with many restrictions compared to other launchers. As a result, this limits its functionality, which consecutively affects how well your smartphone performs when performing routine tasks. Still, you can't delete the Launcher3 app from your Android device because it's a system app. 
The alternative option is to install a third-party app from the Google Play Store and make it your default launcher, not the Launcher3 app. This newly installed launcher will run over Launcher3. But while you can't delete the Launcher3, it's possible to disable it on your Android smartphone by following these steps.
Tap on the Settings app. 
Click on the option "Applications" or "Apps" from the list of options. 
Go to the default launcher running on your Android device. 
 Click on "Clear defaults". 
However, you shouldn't be quick to disable the Launcher3 app before installing another third-party launcher on your device. Otherwise, your smartphone's OS stops working, and the installed apps will appear as if they've crashed. This happens because your smartphone must always have a launcher that acts as an interface between other apps and the user. 
How Can You Fix the Launcher3 App When It Isn't Working?
When Launcher3 persistently keeps crashing, many practical solutions can help restore this launcher to its default setting. Here's a look at the practical solutions to follow.
Method #1: Clear App Cache and Data 
Clearing app cache and data is pretty simple, and here's a look at the steps to follow.
Launch the Settings app. 
Tap on "Apps". 
Go to the option "Manage Apps" if you're using a smartphone running on Android 10 or newer. 
Scroll down and tap on "Launcher3". 
Click on "Clear Data" or "Clear Cache". 
A prompt message on the screen asks for your confirmation to delete the app data; press "OK".
Method #2: Reboot Your Smartphone in Recovery Mode 
Another viable solution you follow is hard resetting your Android device. The steps to follow vary from one device to another, and here's a look at them.
Turn off your Android device. 
Press and hold down the power and volume up buttons simultaneously until the phone vibrates. 
Release the buttons and wait for approximately 10 seconds until the recovery mode appears on the screen. 
Click on "Reboot system" to restart your Android device. 
Method #3: Hard Reset Your Android Smartphone 
If none of the methods above works, you're left with no option but to hard reset your Android smartphone. But before doing this, back up all sensitive data you don't want to lose after a hard reset. After that, here are the steps to follow when resetting your phone.
Launch the Settings app. 
Scroll down until you see the "Backup & Reset" option and tap on it. 
Go to the "Advanced Settings" panel. 
Click on "Backup & Reset" and tap "Factory Reset" to start the hard reset process. 
Summary 
The Launcher3 app comes pre-installed alongside the Android OS and is the default launcher on Android. And with this application playing such an essential task of providing you with a UI interface and ease of scrolling through the operating system, it's no surprise you'd wish to learn more about this app.  
After reading this comprehensive guide, you don't have to worry anymore and now know every crucial detail about the Launcher3 app. Therefore, you can make good use of this information how you find fit in your daily use of your Android smartphone. This will allow you to have a better time using your Android smartphone.