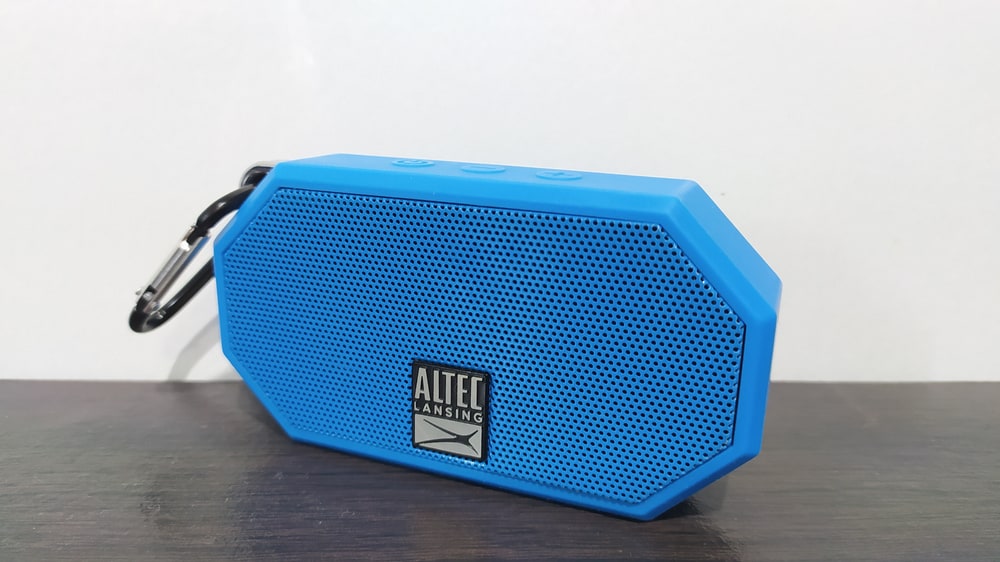 Pairing a speaker may seem like a piece of cake, but at times, different gadgets and technologies may not work in your favor. You may have been trying to get the Altec Lansing Speaker to pair with your iPhone for over 15 minutes now, seeing no progress in sight. Being in such a situation can be frustrating and stressful, especially if you require the speaker to start working immediately. 
For instance, you may be hosting a dinner party where guests have started to arrive. Background music in such circumstances is a must-have.  If this is so, then the step-by-step guide here will help you pair the Altec Lansing speaker with your iPhone in less than a minute. 
To learn how to get it right and save time trying to figure it out on your own or be stuck in an embarrassing cycle of not knowing how to get the speakers to work, read ahead. 
How To Pair Altec Lansing Speaker To iPhone
Here is a step-by-step guide to connecting your iPhone to the Altec Lansing speaker in no time. This foolproof guide will make you succeed on just the first try. 
Step #1: Enabling Bluetooth on Both Devices
Turn on the Bluetooth option on your iPhone. This is located in the "Settings". 
Next, switch on the power button on the Altec Lansing speaker. An LED light should switch on, signaling that the speaker is ready to connect and is in working order. 
If the LED light does not appear, your battery may be down. Charge your speaker and try the first step once again – it should work after the speaker has been fully charged. 
To know if the Altec Lansing speaker is in pairing mode, wait for the voice command on the speaker indicating that the speaker is ready to pair. 
Step #2: Detecting the Altec Lansing Speaker on Your iPhone
Wait for the Altec Lansing speaker to show up on the iPhone. All available devices shall be listed – you can select the one that states the name of the Altec Lansing Speaker. 
Step #3: Pairing the Speaker and Playing Your Desired Tunes
Once connected, you can play your desired music on the speaker. 
You can adjust the volume via your iPhone or through the volume up and down buttons on the speaker itself. 
Troubleshoot techniques are also listed further below to help clarify any confusion. Being aware of this information will have you pair your Altec Lansing speaker to your iPhone with minimal disruptions. 
Altec Speaker Not Detected iPhone 
If you face this problem, you can restart the speaker to restore it to its factory settings. To factory reset, press and hold down on the volume buttons for approximately 7 seconds. After doing so, wait to see if your iPhone detects the speaker's Bluetooth frequency. 
iPhone Still Unable to Pair
If you have followed all the steps provided here, and the iPhone is still unable to pair with the Altec Lansing speakers, the speaker may be low on battery or be damaged. You can check the warranty on the speaker and have it exchanged, or take it to the nearest media store to have it checked. 
Summary
With the step-by-step guide provided here, you can connect your iPhone to an Altec Lansing speaker wherever you are.