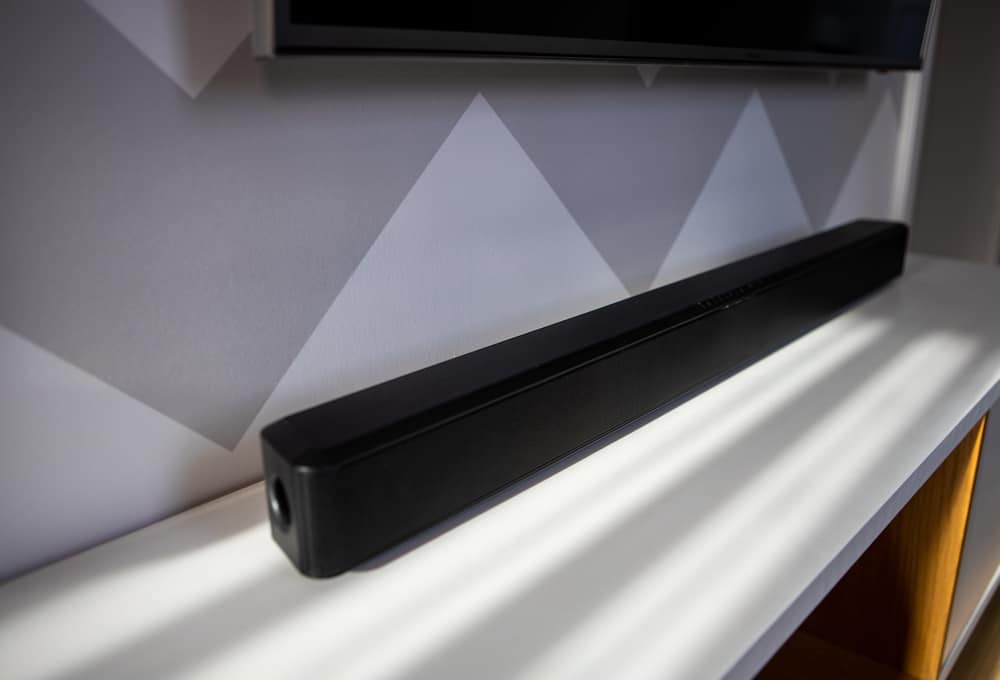 Soundbars are popular alternatives to standard and traditional home theatre and speaker setups. They truly animate your viewing experience and take users' cinematic experience to the next level.
As an LG soundbar owner, I'm sure you don't need us to tell you about its functionality and superb performance. However, if you have trouble resetting your LG soundbar without remote control, we've got just what you need.
This how-to tutorial will teach you all you need to know about resetting your LG soundbar and so much more.
Resetting LG Soundbar
It is easy to jump to conclusions when you notice something's wrong with your soundbar. You don't want to do this as you might probably cause more damage to your soundbar than it has already sustained.
What you want to do after you notice any abnormality is to reset the soundbar. Resetting the soundbar returns its systems to factory settings and removes any software issues.
Connectivity and pairing trouble is more common in LG soundbars, especially when you've connected to more than one foreign (new) device before reconnecting to your TV.
When you configure your LG soundbar to multiple connections, the process can scramble the soundbar's underlying systems in a way that can't be self-resolved. Given this, you will have to reset the soundbar to restore the system to its default settings.
After the reset, you still need to properly re-establish the connection between your TV and the soundbar to guarantee seamless and effortless functioning.
How to Reset Your LG Soundbar Without Remote
Most people don't know it is possible to reset your LG soundbar without the remote. However, It is quite possible, and it's a very straightforward process. Let's take a look at the different methods of achieving this.
Method #1
Press the "Input" and "Bluetooth" buttons on your LG soundbar and hold them in place for 10 seconds. After you release the buttons, the soundbar will reset.
Method #2
We're using the power button (ON/OFF) and the Bluetooth button this time around. Like in method #1, press and hold the two buttons for about 10 seconds, then release your hold afterward. Your soundbar will be reset.
Method #3
If methods #1 and #2 do not work for you, this will surely do the trick. Press the "On/Off" and "Volume down" buttons and hold them for 10 seconds. Your soundbar will reset afterward.
Method #4
You can also restore your soundbar to its default settings by going for a hard reset. To achieve this:
Shut off the soundbar.
Remove all the soundbar connections.
Leave everything unplugged for at least 20 seconds.
Reconnect all connections, then turn it on.
This will ultimately reset your soundbar to factory settings, fixing any underlying software issues. However, we recommend that you do this only as a last resort.
Before you go ahead and reset your LG soundbar, you should know the consequences. Once you reset the soundbar, all your data, personalization, and previous settings will be lost and unrecoverable.
Summary
In this short tutorial, we've discussed how you can reset the LG soundbar without a remote. Although you can also reset the soundbar with your remote controls, knowing how to do it without a remote comes in handy if you lose your remote or break it.
Hopefully, we've passed on all the information you need to help you reset your soundbar so that you can go back to enjoying your immersive cinematic experience.
Frequently Asked Questions
How can I reset my LG soundbar with remote control?
To do this, press and hold the volume down button on the soundbar simultaneously with the sound effect button on the remote control. Hold the two buttons for a couple of seconds, then release. This will reset your LG soundbar.
How to reset the LG soundbar's Bluetooth?
To do this, you can either reset the soundbar to its default settings or toggle the Bluetooth on and off a few times before trying to pair again. Remove any obstructions between your Soundbar and the Bluetooth.
Is there a reset button on the LG soundbar?
Well, there's no actual Reset Button on the LG soundbar. If you have any issues with your LG soundbar and you need to reset it, there are other steps that you can take to achieve this, all of which have been discussed earlier.