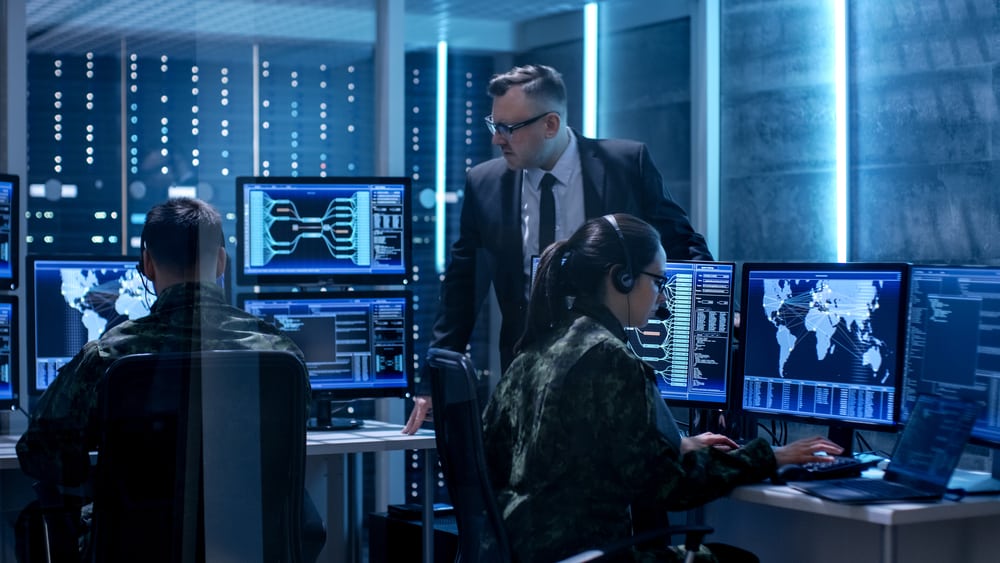 Do you think you are being watched? Living in this modern era, it is not paranoid to believe that someone is breaching your privacy. After all, you cannot put your confidential information at risk. Hence, you should know how to tell if your computer is being monitored. 
There are several ways to detect if there is a culprit, but there's no 100% certainty. To do a swift check, you can inspect installed applications, monitor open ports, run an antivirus program, monitor running processes on Windows Task Manager, and investigate recent operations. 
This blog will discuss these methods in detail and offer tips on preventing this tracking from occurring.
Can I Tell If My Computer Is Being Monitored?
There are several methods to check if you are being tracked. Let's discuss some of them.
Method #1: Check the Installed Applications
Search for present applications on your computer to see if your computer is being tracked. If there are any suspicious and unwanted apps, you can remove them. Just follow these steps.
Go to the Start button.
Search for Settings > "Apps".
Review the list of installed applications and programs.
Click on any unwanted app to reveal the uninstall button.
Tap on "Uninstall". 
Method #2: Monitor Open Ports
Open ports can either be beneficial or harmful to your device. They allow communication between devices, but sometimes, this communication can cost you your security. If you wish to do a quick check on your open ports, here is what you need to do.
Head to the Start button.
Search for the Control Panel and open the app.
Do a quick search for "Windows Firewall", then click on it.
You will see the "Allow an App or Feature Through Windows Firewall" on the left-hand side. A pop-up will open, showing a list of programs, and the ones that have ticked boxes are open ports.
Skim through the list to see which programs have open ports. 
Uncheck the programs that seem unfamiliar or dangerous. 
Method #3: Monitor Running Processes 
You can also check the running operations in the Task Manager to see if there is an unwanted program monitoring you. Here is how.
Right-click on the taskbar.
Skim through the list to locate and click "Task Manager".
Tap on "More Details".
Under the "Processes" tab, you will see a list of running operations. Get yourself familiarized with all the applications and see if a monitoring software runs in the background. 
Method #4: Run an Anti-Virus Scan
Sometimes, viruses may infect your computer. They can either be malware, spyware, or viruses that may potentially damage the system.
Nonetheless, they can monitor your activity, steal your data, and track your location. Hence, you should run a quick scan on your system to see if there are any such threatening files. 
Go to Settings.
Search for and select "Virus & Threat Protection".
Tap on the "Quick Scan" button.
The system will let you know if there are any threats.
As an alternative, you can install an antivirus program. Many people prefer such software because of its advanced security features. It is available in the market as a free and paid plan. We suggest using the one that is reviewed and recommended by most viewers. It is best to research before opting for any plan.
Method #5: Investigate Recent Operations
If someone is hacking your computer, they might be leaving clues here and there. You can track them to see if someone is snooping on your activity. Here is how.
Go to the File Explorer > Quick Access.
Skim through the "Recent Files".
If there is something you did not open recently, you will know there is an intruder on your computer.
Since people almost do everything online these days, you should also investigate your browser history. Follow these steps.
Go to all of the installed browsers on all devices one by one.
Check their browser history.
If there is a site you did not visit, you will know someone else is using your system. 
If someone is using the incognito function to access the internet, you will not be able to find out if there is an intruder. The incognito browser does not leave any traces of the browser history.
Can You Prevent Computer Tracking?
Here are some ways you can avoid being tracked.
Method #1: Use a VPN
A VPN can give you an anonymous identity on the internet since it can hide your IP address and bounce off your location to any server you want. In addition, the VPN encrypts your website traffic, so nobody will be able to detect your identity and keep you secure over the internet. 
Method #2: Tape Your Webcam
A conventional yet effective way to protect your privacy is to tape your webcam and microphone since people can monitor your activity without any software. So, you should add an extra layer of privacy to protect yourself from people spying on you.  
Conclusion
Privacy is a significant concern in today's world, and there are ways to monitor if someone is invading your privacy. We hope that our blog was a guide to keeping your privacy in check and securing your identity online. 
Frequently Asked Questions
Can someone remotely access my computer with my IP address?
No, people cannot use your IP address to reveal your identity or track your location. Moreover, people cannot use it to access your computer. 
Does deleting cookies stop tracking?
It does to a certain extent. Even if you clear all cookies and browsing history, your system leaves a trace on the respective website.