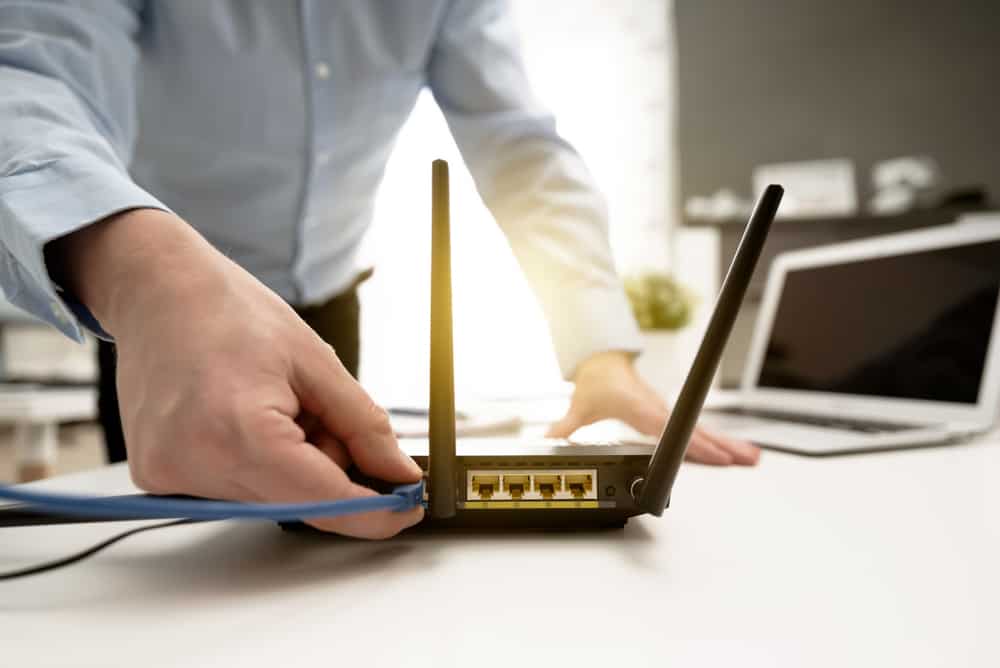 Wi-Fi Protected Setup (WPS) is a feature on most routers designed to make it easy to connect to new devices. Sadly, this feature leaves your device vulnerable to a security breach. For this reason, it is better to disable it, especially if you don't use it often. But how do you disable WPS on a router? 
Disabling WPS on a router depends on the type of router you are using. But generally, you have to enter your router's IP address in a web browser, log in as an admin, navigate to the "Advanced" menu to find the "WPS" option, and then click to disable it. 
Some routers have a WPS button that you can press to switch off the WPS feature, while others don't. You may need to provide a PIN to disable the WPS feature on some routers. This article will elaborate on the steps to follow and other things you need to know to disable WPS on your router. Let's delve right into the details.
Steps To Disable WPS on a Router 
One of the most significant advantages of leaving a router's WPS feature active on your router is convenience. But the ease of connecting to your router when the WPS is enabled leaves your network vulnerable to attacks. Within a couple of hours, a successful attack on the WPS function of your router will reveal your network password.  
What's even more concerning about leaving the WPS feature on is that if an attack on your network is successful, the attacker can monitor traffic on your network and even launch further attacks. Provided an attacker is within the radio range of your router, the attacker can obtain WPA or WEP password. And it does not matter whether you have a strong password on your router; the problem is not with the password but with the network. 
However, there are ways to secure the WPS on a router, such as updating your router's firmware. But the best way to protect yourself remains to disable the WPS. You can follow the step-by-step guide below to disable WPS on a router. 
Step #1: Enter Your IP Address in a Router
Firstly, enter the IP address of your router in a web browser. If you don't know your router's IP address, check the back of your router; it should be written there. Your router's IP address is a series of one, two, and three numbers separated by dots. You can use any web browser like Chrome, Firefox, or Edge on a PC or mobile device.
Step #2: Log In as an Admin
Ensure your router is on and the device you want to use to turn off the WPS setting is connected to your router. A window will open when you enter your router's IP address in your web browser. In this window, you are to enter the username and password of the router. If it has not been changed, the username and password are often at the back of the router. 
Step #3: Navigate to "Advanced Settings"
After successfully logging in to the router, navigate to the "Advanced Settings". Depending on the interface of your router, but on most routers, you have to first tap on "Settings"> "Advanced Settings" from the option.  
Step #4: Find the WPS Option and Toggle It Off
In the "Advanced Settings" menu, tap on the "Wireless" option and select "Wi-Fi Protected Setup". At this point, you can simply tap the toggle switch off. 
Being able to disable WPS on your router depends on the access point. The access point on some routers may not actually disable the WPS when the web management interface shows it has.
Conclusion 
Turning off the WPS feature on your router is pretty straightforward. For security reasons, it is best to turn the WPS feature off. Besides security concerns, leaving the WPS options enabled is convenient as it lets you connect to your router with a push of a button or using an eight-digit PIN and not the long 16-character WPA password. 
Frequently Asked Question 
What will happen when I disable WPS on my router? 
When you disable the WPS feature on your router, nothing drastic happens. Your router will not even reboot itself. However, when you want to connect to the Wi-Fi network, you would need to know the conventional network password. 
When is it ideal to use the WPS feature on your router? 
The truth is you shouldn't consider using it. Except if the convenience of having this feature enabled really matters to you. However, be cautious of what you do on the network when you have the WPS feature enabled, as you may not be aware if someone has hacked into the network.